07.01.14 – 31.12.69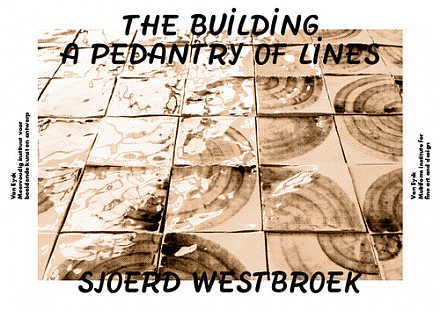 Last Week! Exhibition The Building a Pedantry of Lines,Sjoerd Westbroek
The objects of Sjoerd Westbroek (Rhenen, 1979) want to communicate. They transmit ideas about the space that surrounds them, about the building in which they have been given a space. They converse in their individual ways with each other and with the visitor, in a material language that is concurrently examined as to its physical skills. When you look closely, you can hear a new language. Sjoerd Westbroek is a participant at the Van Eyck.
Exhibition: 9 November – 19 December 2013
Mo – Fri, 9 a.m. – 6 p.m.
Additional opening hours during weekends:
Sat 9 and Sun 10 November 2013
Sat 7 December 2013-10-28 12 p.m. - 5 p.m.
The exhibition is also part of MUAS, Maastricht Unexpected Art Spaces, for more information, see elsewhere on this website.