02.06.19 – 02.08.19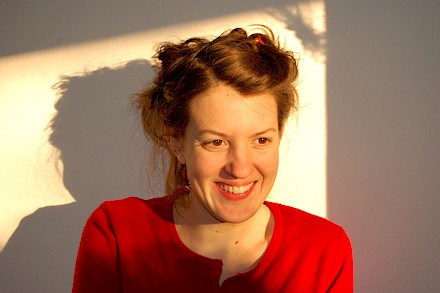 Laura Broekhuysen
Laura Broekhuysen is our new writer-in-residence, she will stay at the Jan van Eyck Academie for 2 months.
Laura Broekhuysen (1983) studied the violin at the Conservatory of Amsterdam. During her graduation, she debuted with Twee linkerlaarzen, which was nominated for the Selexyz Debut Prize and the Vrouw & Kultuur Debuut Prize. In 2011 Hellend vlak was published, a novel situated in the Icelandic Westfjords. In 2014, Broekhuysen emigrated with her family to Iceland. From their new home, she wrote a series of articles that were published in the book Winter-IJsland, mijn eerste jaar in een verlaten fjord (Querido, 2016). The book was on the shortlist of both the Bob den Uyl Prize and the Confituur Boekhandel Prize. Her latest novel Flessenpost uit Reykjavik will be launched in July.
The writer-in-residence programme of the Jan van Eyck Academie is a collaboration with the Dutch Foundation for Literature. Each year two writers are selected to take up a residency amidst international artists, designers, curators and thinkers in the framework of Wanderlust, the international talent development programme of the Foundation.
Photo: Marit Broekhuysen