23.05.18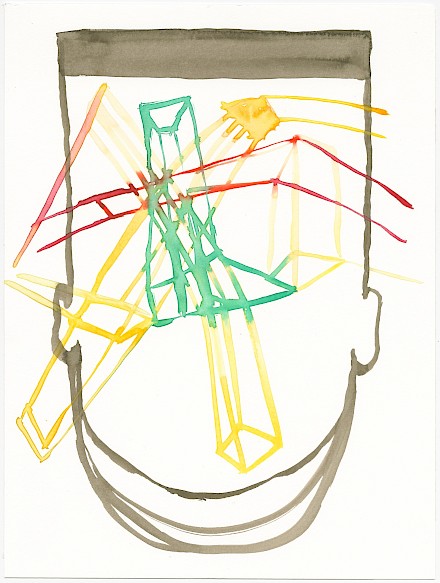 Like an Artist
The first research results of the Like an Artist project will be presented in the Van Eyck on Wednesday 23 May. Like an Artist is a study of the way of life of artists and their continued talent development. The project has been conducted in collaboration with Maastricht University. An important aspect of the study was the provision of working places in the Van Eyck for mid-career or older artists during the period April-May 2018.
Each of the three selected artists, Paola Vela (PE), Magdalena Peltzer (NL) and Natascha Rodenburg (NL), worked on a self-selected project for one month in the company of 35 other participants (artists, designers, architects and curators) at the Van Eyck. The three project participants each had the use of an individual studio as well as the opportunity to benefit from the Labs, expertise and other facilities of the Van Eyck.
During their residency, nine students from CAST (Cultures of Arts, Science and Technology, a Master's research programme of Maastricht University's Faculty of Arts and Social Sciences) followed the activities and experiences of the selected artists. The students' inquiries centred around two clusters of research questions. The first cluster related to the role of institutions, and in particular to the question of why talent development in art is directed primarily at young artists up to 35/40 years old. The second cluster concerned the experience of the artists themselves; older artists do not usually retire from their work but typically pursue lifelong learning and aim to transmit their knowledge to younger generations. One of the questions considered was whether the artist's career trajectory and way of life could be held up as an example to others and to society as a whole.
On 23 May, the Research Master's students will present their initial research findings to a panel consisting of Aagje Swinnen (Maastricht University), Erik de Jong (Maastricht Academy of Fine Arts and Design), Lex ter Braak (Van Eyck) and Leo Delfgaauw (Academie Minerva). They will provide feedback on the students' findings. The Like an Artist participants will also take part in the panel discussion. Everyone interested in the topic is also welcome to engage in the conversation.
Furthermore, Paola Vela, Magdalena Peltzer and Natascha Rodenburg will present the results of their working periods at the Van Eyck in the project space. The exhibition continues until 24 May.
PROGRAMME
Wednesday 23 May 2018
13:00: doors open
13:15 – 13:30: short welcome by Lex ter Braak; introduction by Aagje Swinnen
13:45 – 14:45: presentation of CAST students' findings
14:45 – 15:15: responses from panel members; questions and discussion
15.00 – 17.00
opportunity to visit the exhibition in the presence of the artists
Drinks and light refreshments in the Van Eyck café-restaurant
We look forward to seeing you in the Van Eyck on 23 May!
Please register on register@janvaneyck.nl
PANEL MEMBERS
Leo Delfgaauw, lecturer and researcher at Academie Minerva (Hanze University of Applied Sciences, Groningen); doctoral degree based on research on the theory and learning process of advanced artistic practice
Aagje Swinnen, Associate Professor, Department of Literature and Art (Maastricht University); Socrates Endowed Chair of International Humanism and the Art of Living, University of Humanistic Studies, Utrecht; specialist area: creativity and ageing 
Erik de Jong, educational coordinator for autonomous visual art, Maastricht Academy of Fine Arts and Design (Zuyd University of Applied Sciences)
Lex ter Braak, Director of Van Eyck
MASTER'S DEGREE STUDENTS
Chiara Carboni
Claryce Gelissen
Haris Arslanovic
Jørgen Hopland
Justine Camps
Laura Barendregt
Lenn Gorissen
Stef Ool
Tessa Groen
in collaboration with Maastricht University
With the support of:
Bank Giro Loterijfonds, Edmond Hustinx Stichting
image by Magdalena Peltzer, 32 x 24 cm, 2017