21.05.19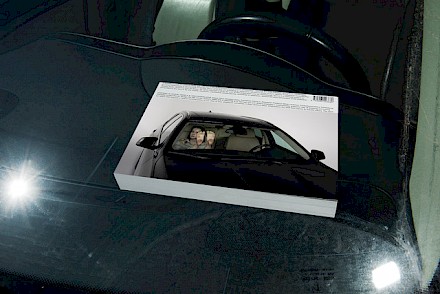 Linda Dostálková
On May 21, 17:30 - 18:15, the Jan van Eyck Academie will host a presentation by Linda Dostálková, an artist, independent graphic designer, and curator at PLATO Ostrava.
Based in Prague, Dostálková works with her sister Daniela Dostálková as a duo. In their practice, they address post-humanist issues related to the depiction and protection of animals, based on their reflections on various animal rights activists.
The duo approached this topic in their exhibition Heroic vs. Holistic (2017), where they introduced the issue in the form of an erotic eco-drama. The show offered a post-romantic view on ecology from an ethical viewpoint.
The sisters' recent video installations - The Order of Monsters (2019), Ivasive Species (2018) and Acid Rain & The Labours of Hercules: Capture Slay Obtain Steel (2017) - display eco-feminist issues and, above all, grief caused by the current state of nature.
Last year, with the London publisher InOtherWords, the duo published a book Hysteric Glamour. It sheds light on a post-traumatic, authentic way of knowing and caring for nature, a way that requires a radical reconstruction of our idea of love.
Dostálková graduated from Werkplaats Typografie in Arnhem (2015) and studied at the Academy of Fine Arts in Warsaw, Department of New media.
Represented by Piktogram Gallery in Warsaw. 

For more information about the duo, click here.