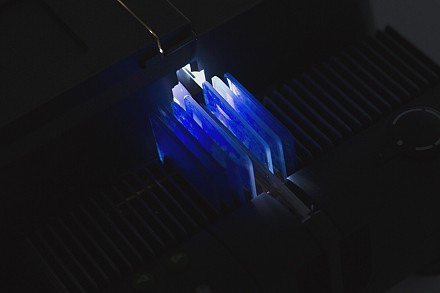 Listen to the stones, think like a mountain
Current Van Eyck participant Pieter Paul Pothoven takes part in the group exhibition Listen to the stones, think like a mountain at gallery Tatjana Pieters in Ghent (BE).
The exhibition can be framed as a collection of artworks in the spirit of Roger Caillois (1913-1978) - French sociologist, philosopher, literary critic and passionate stone collector who  introduced a poetic and sensible approach to stones - assembling ideas on (geological) time, transformation, potentiality, new forms of knowledge and the Earth as ultimate author. It seeks to introduce a heightened sensitivity towards other, non-human states of being and materiality, together with the affects these states put forward. The artworks present a critical view on our present relation with matter, they return to the earthly conditions of man and to the profound interconnectedness of elements and materials, inviting us to 'listen to the stones', and consequently, as the American scientist Aldo Leopold put it, 'to think like a mountain'.
With work by: buren (Oshin Albrecht & Melissa Mabesoone), Céline Butaye, Eleanor Duffin, Anneke Eussen, Anne Holtrop, Carlos Irijalba, Rachel de Joode, Nicolás Lamas, Cathérine Lommée, Pieter Paul Pothoven
Curator: Evelien Bracke
23.08 - 31.10.2015
http://www.tatjanapieters.com/