16.10.18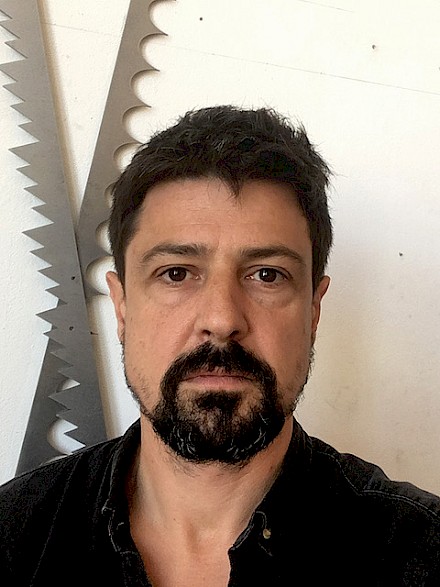 Lucas Lenglet
Artist Lucas Lenglet will come to the Van Eyck for studiovisits. He will give a public talk on his work on Tuesday 16 October at 16:30 in the auditiorium.
All welcome to join.
BIO
Lucas Lenglet (1972) lives and works in Amsterdam where he received his BA in Fine Arts from Gerrit Rietveld Academie in 2000. He showed his installations and sculptures in one-person exhibitions like A negative space (Nieuw Dakota), Yes & No (Kunstvereniging Diepenheim), No Man is An Island (Stigter Van Doesburg), Das Haus Goethe (with Suzanne van de Ven, Goethe Institut Amsterdam), a canary in a coalmine (Stedelijk Museum Bureau Amsterdam) and Inaccessibility and Hierarchic Connectors (Palais de Tokyo, Paris). His work, which initially showed a strong focus on the polemic created by the formalization of violence and the architecture of safety has also been shown in group exhibitions at institutions like Arti at Amicitiae, Atelier Néerlandais, Paris, Marta Herfort, 3rd Athens Bienniale, Pori Art Museum, Finland, Berlinische Galerie, Martin-Gropius-Bau and CAC Vilnius, Lithuania. Lenglet combines his practice with being a mentoring through Mondriaan Fonds and being a guest lecturer at different art academies. As a result of recently realized large scale commissions in public space in Zaanstad, the Netherlands, Zamosc, Potsdam, Berlin and Utrecht, Lenglet's work made a shift towards the tension between architecture and it's hostile environment in which the aspect of time in an ever changing environment is of special interest. Lucas Lenglet generally defines his work as thoughts on inclusion and exclusion in the broadest sense. At the moment he's finishing a research on detention commissioned by TAAK and working on his upcoming solo presentation for Museum Kröller-Müller in 2019.