16.11.18 – 18.11.18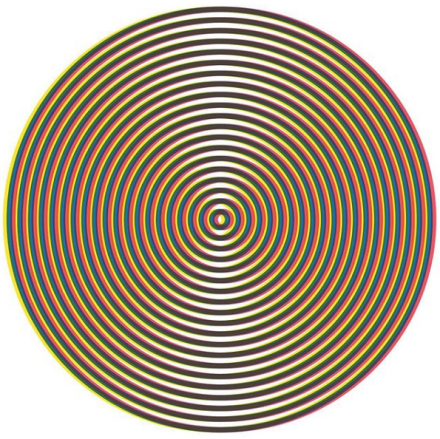 Riso biennial 2018
MAGICAL RISO 2018 – MONUMENTAL RISO
*** THE CONFERENCE DAYS OF MAGICAL RISO ARE FULLY BOOKED. ALL WELCOME ON SUNDAY 18TH FOR THE MAGICAL ART BOOK FAIR ***
**CLICK HERE FOR THE FULL PROGRAMME**
We look forward to welcoming 145 artists, designers, printers and publishers from 16-18 November in Maastricht.
The world top Riso Printers, Publishers & Artists are coming to the Van Eyck for the third edition of the Riso biennial Magical Riso from 16–18 November 2018. A 3-day event comprising two conference days and a (final) day presenting an Art Book Fair, publisher talks, an exhibition, workshops and demonstrations. 
Risograph printing – digital stencil printing – is loved by artists, graphic designers and photographers for the quality and vibrancy of the printed matter, the surprising colour effects and the unexpected results the machine puts out. Moreover, it provides the opportunity for self-publishing.
A specialist in Riso printing, the Charles Nypels Lab for Printing & Publishing of the Van Eyck, is organizing for the third time the Riso Biennial with the support of RISO Benelux.
Presenting a different set up and theme each time, the 2018 edition carries the subtitle Monumental Riso. Rather than focusing on the 'traditional' use of risograph in making editions, fanzines, flyers and small posters, this edition, the organizers want to highlight the monumental qualities that can be achieved by using the risograph technique.
Riso and the Monumental is also the theme for an all-year research In-Lab mentored by Van Eyck advisor and graphic designer Paul Bailey, exploring together with Van Eyck participants "The Art of Forgetting". The results of this collaborative research project will be presented during the conference and on show at the exhibition.
Next to the conference and the In-Lab, a Monumental Riso Exhibition will open on the 17th of November with newly made works at the Charles Nypels Lab by 12 selected artists working in risograph, mimeograph and screen print.


CONFERENCE SPEAKERS 
Bananafish Books (CN)
Dan Walsh (VS)
De Kijm & Zonen (NL)
Drucken3000 (DE)
Facebook Analog Lab, Scott Boms (VS)
In-Lab, Paul Bailey (IE)
Kyuha Shim (KR)
Martín La Roche (CL)
Michiel Schuurman (NL)
O.OO (TW)
Perfectly Acceptable (VS)
Raumpress (ES)
Risolve (VS)
Sigrid Calon (NL)
Zohra Opoku (GH)
RISO SUNDAY – MAGICAL ART BOOK FAIR
12:00 –18:00
Click HERE for the full programme
WITH
Alexander Barrett (US), Alice Mulder (NL), Alice Schiavone (IT), Bananafish Books (CN), Bronze Age (GB), Chez Rosi (BE), Colour Code (CA), Corners (KR), Dan Walsh (US), Dizzy Ink (GB), Do The Print (ES), Dream Press (ZA), Drucken3000 (DE), DRUKT (NL), Endless Editions (US), Facebook Analog Lab (US), Federico Antonini (IT), Fidèle Editions (FR), Hagen Verleger (DE), Hato Press GB), hawaijj (IL), Issue Press (US), Jeroen Wellens (NL), Johannes Schwartz (DE), Look Back and Laugh (SI), Kabinet Studio (BE), Kevin Reynaert (BE), KNUST / Extrapool (NL), Kristina Alijošiuteÿ (LT), Lafayette Anticipations (FR), Lucky Punch Press (DE), malenki.net (DE), Martian Press (US), Martín La Roche (CL), Michael van Kekem (NL), O.OO (TW), OYE KR), Paper Cuts (US), Paul Bailey (IE), Perfectly Acceptable (US), Pointed Press (US), Quintal Éditions (FR), Raum Press (ES), Riso sur Mer (FR), Risotrip Print Shop Co. (BR), Risotto Studio (GB), Risolve Studio (US), Rope Press (GB), RUJA Press (GB), RV.Papers (ES), Sarah Alfarhan (KW), Sigrid Calon (NL), Sofie Joossen (BE), We make it (DE), Wobby.Club (NL), Zohra Opoku (GH)

PARTICIPATING ARTISTS MONUMENTAL RISO EXHIBITION
Dan Walsh (VS), Johannes Schwartz (DE/NL), Kees Goudzwaard (NL, Martín La Roche (CL), Michiel Schuurman (NL), Paul Drissen (NL), Raewyn Martyn (NZ), Sigrid Calon (NL), Stanley Donwood (GB), Zoe Beloff (VS), Zohra Opoku (GH)


IN-LAB PARTICIPANTS
Paul Bailey (IE), Gabriella Marcella (GB) , Anne Huijen (NL), Aram Lee (KR), Dasha Tsapenko (UA), Emma Van Roey (BE), Huib Haye van der Werf (NL), Jhen Chen (TW), Karoline Swiezynski (DE), Katja Verheul (NL), Lyndon Barrois (US)
The exhibition is open to the public from Monday 19 November 2018 – 11 January 2019
Mon-Fri 9:00 – 17:00

Organized by Jo Frenken, head of the Charles Nypels Lab with the support of Sigrid Calon
With the generous support of RISO Benelux