13.04.16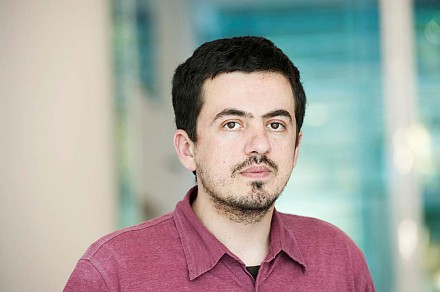 Mihnea Mircan
On Wednesday 13 April at 17:30 Curator Mihnea Mircan will give a presentation in Van Eyck's auditorium.
All welcome to join.
About:
An independent curator, Mihnea Mircan was the artistic director of Extra City Kunsthal, Antwerp between 2011-15 where he curated A slowdown at the museum, The Corner Show, 1:1. Hans van Houwelingen and Jonas Staal, the series Cross- examinations, and Jean-Luc Moulène, Endwards. His recent work includes the long-term research project 'Allegory of the Cave Painting', which debuted with an exhibition in 2014 and a reader published in 2015. Mircan has also curated exhibitions at institutions including the National Museum of Contemporary Art, Bucharest; Museion, Bolzano; Stroom, Den Haag; Spinnerei, Leipzig; David Roberts Art Foundation, London; Fondation Ricard, Paris; Project Art Center, Dublin; and the Venice Biennale, as curator of the Romanian Pavilion in 2007. He was the editor of the books Hans van Houwelingen: Undone (2012) and Cross-examinations (2015), and has contributed essays to monographs on Pavel Büchler, Nina Beier, Patrick Nilsson, Jean-Luc Moulène and Laure Prouvost. His writing also appeared in exhibition catalogues and journals such as Mousse, Manifesta Journal and Afterall.