13.04.18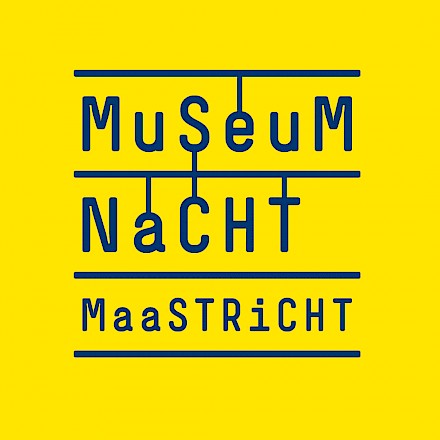 Museum Night Maastricht 2018
The gears are turning for the third edition of Museum Night Maastricht on… Friday the 13th, April 2018. Enjoy a spectacular line up all night long with just one single ticket. There's something for everyone, young and old, fortune-seekers and those dogged by bad luck, Maastricht party people and worldly art wanderers, hard-core Museum Night fans and newcomers.
Between 8:00 PM and 1:00 AM (until 05:00 afterparty) you can enjoy experimental art, intoxicating jungle dreams, in-your-face performances, mesmerising music, historical artefacts, stunning collections, exclusive workshops, tours and artists' talks, striking archaeological finds, cutting edge video art and energizing drinks, bites & beats at 13 art venues spread across the city.

Museum Night Maastricht takes place during National Museum Week (9-15 April 2018).The complete programme will be available online from 20 February 2018 but keep an eye on the website and social media for updates.
LUCKY EARLY BIRDS - DISCOUNT
until 15 January 2018
Available online  Early Bird Tickets NOW
Standard: €10
Student/CJP card: €5*
Combi(+afterparty): €12.50 
Combi(+afterparty)Student: €7.50*
Children up to 6 years: Free admission 

* Upon display of 
student ID/CJP card.

The Museum card is not valid.
TICKETS
as of 16 January 2018
Online + 5 Ticket Sales Locations

Standard: €12.50
Student/CJP card: €7.50*
Combi(+afterparty): €15 
Combi(+afterparty)Student €10*
Children up to 6 years: Free admission

The tickets will be available as of 16 January 2018 at the Bonnefantenmuseum, Centre Céramique, Dominicanen Bookstore, Marres and Jules Maastricht.
ANOTHER GO-AROUND FOR FREE
Didn't manage to visit all the venues during Museum Night Maastricht? Don't worry! You can hand in your wristband after Museum Night Maastricht and receive one free re-visit! You can keep it on your wrist or cut it off - it doesn't matter. Simply hand it in at the ticket office at one of the participating art venues (with the exception of the Muziekgieterij) for one free admission. Valid until 15 May 2018.
ART VENUES
Bookstore Dominicanen Bonnefantenmuseum, Brouwerij Bosch, Bureau Europa, Centre Céramique, Drukkunstmuseum, Lumière Cinema, Marres, Museum aan het Vrijthof, Muziekgieterij, Natuurhistorisch Museum, Museum Sjoen Limburg and Van Eyck &B32. 

Museumnacht Maastricht is made possible with the help and support of many sponsors and partners