12.04.19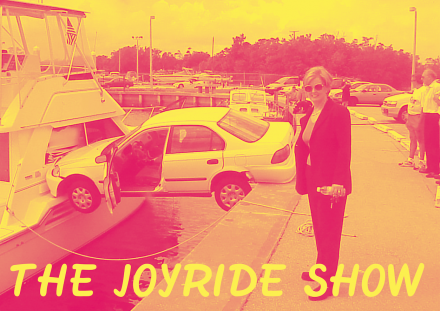 The Joyride Show
THE JOYRIDE SHOW
A Late Night Talk Show
Museum Night Maastricht
B32 & Jan van Eyck
Friday 12 April
20:00 – 01:00
Tickets: Museumnacht Maastricht
During Museumnacht Maastricht 2019 on Friday 12 April,  B32 is joining forces again with the Jan van Eyck Academie.  
THE JOYRIDE SHOW
Joyriding is driving in someone else's vehicle without their permission. In most cases the joyrider won't have a driver's license or any particular purpose other than the simple thrill and joy of the ride.
Jan van Eyck Academie and B32 present The Joyride Show, a late-night talk show. A wide range of guests - singer-songwriters, motivational speakers, chefs, crypto-currency experts - will be joining us on stage and share their joyride experiences of the last six months in music, words, and images. When was the last time they left without any particular purpose? 
Next to The Joyride Show, you can also discover the Master Tools exhibition at the Van Eyck during Museum Night.