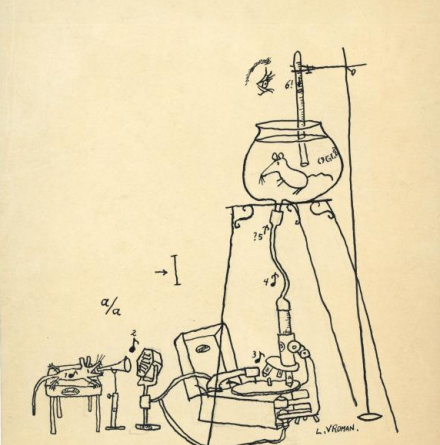 New fellowship with the support of the Vroman Foundation
"I am sure there is a beauty in our world that has not yet been shown and could not be expressed without either one of these two fields." Leo Vroman, 2012
In the spirit of the multitalented Leo Vroman (1915–2014), the Vroman Fellowship provides an artist/scientist/writer/poet with a six-month working period at the Jan van Eyck Academie. The Vroman fellow will further develop his/her work in the Van Eyck's multidisciplinary thinking, living, and working environment.

The first Open Call will be open from September, so that the selected fellow can start work in 2018. A joint committee of the Vroman Foundation and Van Eyck is responsible for the selection.
More information on applying will follow in fall 2017.

The Vroman Foundation manages an important part of the legacy of Leo and Tineke Vroman. Through exhibitions, lectures, and theatrical performances, the Vroman Foundation keeps a rich and versatile oeuvre in the public eye. In addition, the foundation stimulates the talent of young artists and scientists who work like Vroman did: inquisitive, boundary crossing, exploratory, and singular.

Leo Vroman (1915–2014), firstly considered himself a scientist but was also a poet, biologist, draftsman, and one of the most versatile artists of his time. He fled the Netherlands during World War II and later settled in New York. He became known as a scientist in the USA and as a poet in the Netherlands. He wrote a rich oeuvre whose poetry, in particular, is considered to be a high point of literature in the Netherlands.