15.10.15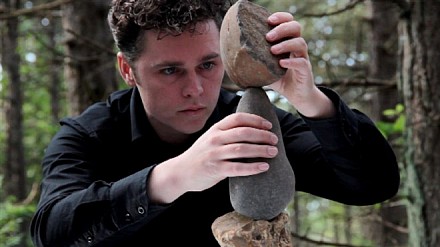 Nick Steur
Theatrical performer and artist Nick Steur will be in the Van Eyck the coming weeks to start the first phase of his artistic research at the Werner Mantz Lab, the photo studio of the Van Eyck. On Thursday 15 October at 17:30 he gives a presentation on his work and research.
 The coming two years Nick Steur will research the flexibility of his work between the performance and visual arts field, in collaboration with SoAP,  the Hubert van Eyck Academie and workspacebrussels.
About Nick Steur:
"Through live performance, installation and film I try to communicate. The works change on every new location, because a location also communicates." Nick Steur graduated at the Theatre Academy in Maastricht (NL) as a 'theatrical performer'. He is considered as one of the most promising theatrical performers in the Netherlands and his shows Freeze! and A piece of time were praised extensively (www.nicksteur.nl). Though many think of him primarily as a visual artist, he is keen on the 'live' aspect of performance: "I think it's important that spectators become aware of the present, and their own presence in it." Rather than grand gestures, his actions are very functional; connecting a cable, moving an object or changing the sunlight… This approach succeeds in communicating subtle changes in time and space, and perhaps people.