01.03.19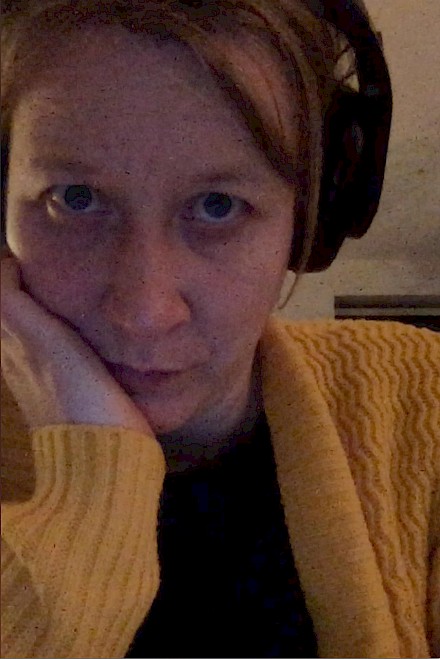 Nicoline van Harskamp
On Friday 1 March the In-Lab The Department of Speculative Facts welcomes Nicoline van Harskamp to the Jan van Eyck Academie. 
Van Harskamp will give a workshop from 13:00 – 16:00 at the Jan van Eyck with a maximum of 15 participants, if you want to join send an email to lietjebauwens@gmail.com.
 
ABOUT NICOLINE VAN HARSKAMP
In her recent works, Nicoline van Harskamp uses varieties of internationally-spoken English to propose a future shaped by the ubiquity and constant evolution of the language, and its inevitable divergence from hegemonic norms.  Devised with actors, students, and sometimes linguist, van Harskamp's performative actions (such as English Forecast), plays (A Romance in Five Acts and Twenty-one Englishes), documents and video works bring out the correspondence between content and the aesthetic framework in which it comes into force.
Van Harskamp's recent presentations include Englishes at BAK Utrecht, KunstWerke Berlin, Extra City Antwerp, Kunstraum London, and BMW Tate Live Performance Room. She took part in Sydney Biennale, Eva International Limerick, Manifesta 9 Genk, Gothenburg Biennale, Bucharest Biennale, and exhibitions at Witte de With, CAAC Sevilla, Kadist Paris, Rotor Graz, FRAC Lorraine, and Clark House Bombay. She is the winner of the 2009 Prix de Rome, and a professor of performative art at the University of Fine Arts in Münster.

ABOUT THE IN-LAB
The Department of Speculative Facts experiments with the reading and staging of text, and the agency of a text in relation to the limits of language and the authority of narrative. It aims to distinguish trivial bafflement from productive bafflement, while questioning the definition of productivity, that can move us away from existing values – in and relations – to language towards the construction of new concepts.
The backbone of the In-Lab is an exchange of letters commissioned by two professional fact checkers from the New York Times, speaking about the procedures for creating objectivity and truth. A series of guests is invited to bend, overwrite and interrogate these letters, in collaboration with university departments, each bringing their own procedures for 'factuality'.
The first In-Lab guest was Michael Portnoy (6 November, 2018), who will be followed by Mette Edvardsen (11 January, 2019) and Nicoline van Harskamp (23 January 2019)
The department of speculative facts is a project by Van Eyck participants Quenton Miller, Karoline Swiezynski and Lietje Bauwens.