13.11.14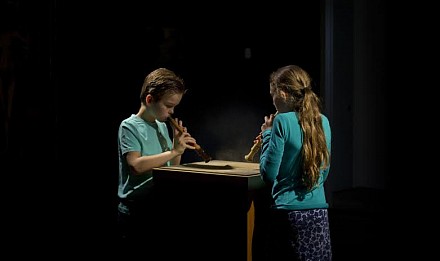 Niek Hendrix, Oscar Santillan
Now that all current participants have presented their art practice, they will share their inspiration. This can be through a moving image, a sound-based work, a lecture, music, or a performance.
Thursday13 November at 17:30  Niek Hendrix and Oscar Santillan are presenting.
Location: auditorium
Subsequently at approximately 19:00 there's dinner for € 6,- at the Van Eyck café-restaurant. Please reserve your seat before Wednesday 14:00 via Jeffrey Kuckelkorn: e: kuckelko@xs4all.nl 
Welcome!