28.10.19 – 29.10.19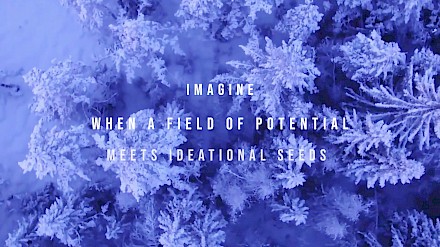 No Body, Never Mind
On 28 and 29 October at 16:00 our alumna Antye Guenther will deliver a performance 2019 MAASTRICHT TRANSFORMATIONAL SUPERNODE GATHERING OF INTELLIGENT MINDS: No Body, Never Mind — How to Beautify Your Brain Data and Use it to Unleash Your Full Potential.

Location: Auditorium, Cognitive Neuroscience Department, Maastricht Univeristy
Oxfordlaan 55, 6229 EV Maastricht, The Netherlands
Imagine porcelain brain vases that depict 3D reconstructed MRI brain data:
1. as revolutionary ways of scientific data visualisation,
2. as promising innovative tools for cognitive enhancement,
3. as exquisite and sophisticated objects to decorate homes and office spaces,
4. as archaeological remains of historic scientific data visualisation practises, in a society that still suffers from past events of total digital data annihilation.

Guenther's lecture-performance is the first chapter of her collaborative project with Alexander Sack (neuroscientist) and Flora Lysen (humanities scholar), that deals with issues around neuroscientific visualisation practices and questionable conceptualisations of our brains and minds. It comprises a range of experiences, and research material she accumulated at Sack's Lab at the University of Maastricht over the last year. Through sharing different stories through the lens of partial perspectives, the lecture proposes alternative imaginations of scientific imagery.

This collaboration was made possible by the support of a grant awarded by Mingler, platform for the exchange between art & science, initiated by the Young Academy (de Jonge Academie) & the Academy of Arts (Academie van Kunsten) as part of the Royal Academy of Arts & Sciences (KNAW), and by Mondriaan Fonds.