16.09.14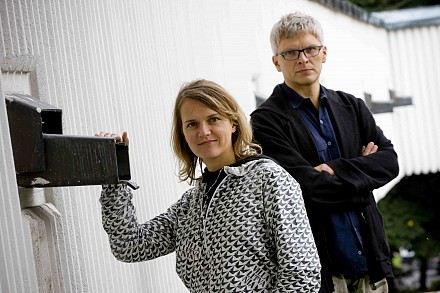 Nomeda and Gediminas Urbonas
On Tuesday 16 September, Nomeda and Gediminas Urbonas will give a presentation on their work at 5:30 p.m. in the auditorium.
Nomeda and Gediminas Urbonas are artist, educators, and co-founders of Urbonas Studio - the interdisciplinary research program that advocates for the reclamation of public culture in the face of overwhelming privatization, stimulating cultural and political imagination as tools for social change. They have exhibited internationally including the San Paulo, Berlin, Moscow, Lyon and Gwangju Biennales – and Manifesta and Documenta exhibitions. Their writings on the artistic research as a form of intervention to social and political crisis was published in the books Devices for Action by MACBA Press, Barcelona and Villa Lituania by Sternberg Press. Gediminas Urbonas is Professor at ACT, MIT and Nomeda Urbonas is PhD candidate at NTNU, Norway. 
You're welcome to join!
More info: www.nugu.lt