30.10.18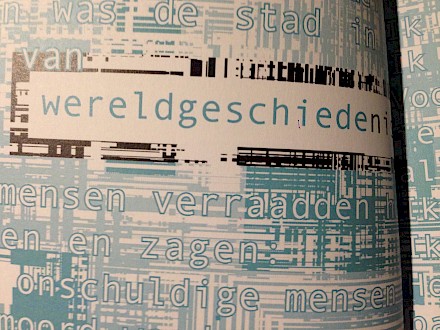 Opgetogica
Marie van Vollenhoven, a Maastricht based artist, has been given the chance to work on a performance at the Van Eyck from 24-30 October. She will present Opgetogica on 30 October at 17:00 in the project space. The piece is Dutch spoken, but all welcome to join.
ABOUT
Opgetogica
= Opgetogen door het leven met logica op zak
= Cheerful through life with logics at hand

A performance by Marie van Vollenhoven, performed by Nina Willems and Fedde ten Berge.
Nina Willems performs an interdisciplinary theatric performance with poetry and graphic design. She will be accompanied by the musician and sound-artist Fedde ten Berge.  Opgetogica shows how the world is an ever-changing composition in which all entities are connected.
All welcome:
Tuesday 30 October
17:00
Van Eyck Project Space