03.07.18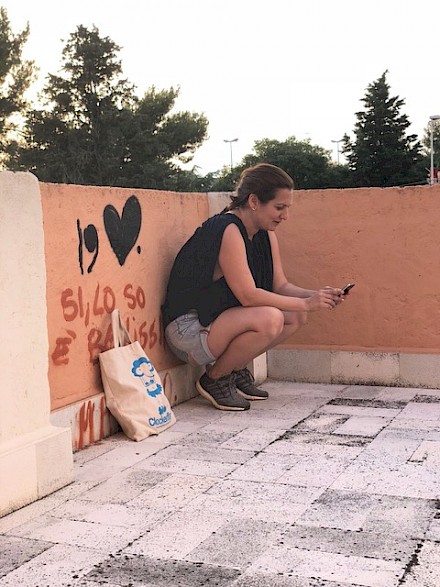 Pelin Tan
On Tuesday 3 July at 16:30 sociologist, art historian and guest advisor Pelin Tan gives a talk about her work.
All welcome to join
Location: auditorium
BIO
Associate Prof.Dr. Pelin Tan is a sociologist and art historian focused on artistic and architectural pedagogy, design methodologies in territorial conflict and commoning practices.  She worked as the vice-dean at the Architecture Faculty of Mardin Artuklu University (nomination for Mies Award 2017). She was a Visiting Research Assoc. Prof. of Design Strategies at Hong Kong Polytechnic University, School of Design (2016), Postdoctoral fellow at the School of Architecture and Planning, ACT Program, MIT (2011), Research fellow of Japan Foundation - Osaka Urban Research Plaza (2012), DAAD at Art History, Humboldt Univ. (2007). Tan is at the board of the pedagogical consortium on Refugee Heritage, Campus in Camps, Dheisheh Palestinian Refugee Camp. She is a lead author of 'Towards an Urban Society', the International Panel on Social Progress (Edit.S.Sassen&E.Pieterse, Cambridge Publ. 2018). 2000+: Urgencies of Architectural Theories (GSAPP, 2015), The Silent University: Toward Transversal Pedagogy (Sternberg Press, 2016). Tan participated in Oslo Architecture Triennial in 2016, Istanbul Biennale in 2007 and 2015, Lisbon Architecture Biennale, Montreal Biennial. Tan is an associate curator of Wuzhen Architectural Forum 2018 (China) and holds a position from Autumn 2018 as Visiting Professor at Architecture Faculty, Nicosia.
Pelin Tan is a 2017/2018 Fellow at BAK, basis voor actuele kunst, Utrecht