22.06.15 – 24.07.15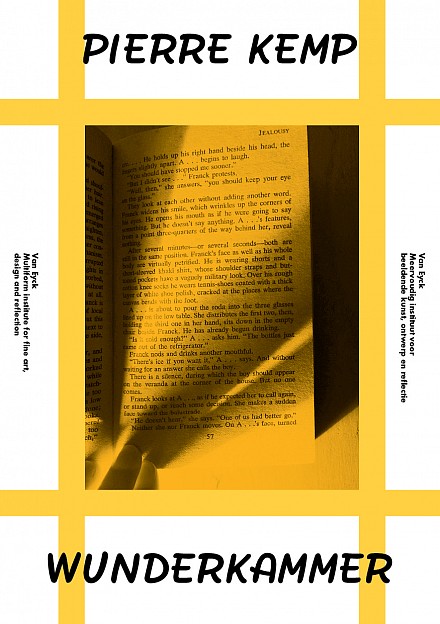 Pierre Kemp Wunderkammer
Pierre Kemp Wunderkammer aims to reveal the wealth of the Van Eyck library – a collection slowly built-up over the years not at the hand of one man but under the influence of the Van Eyck librarians, participants, donators, researchers and guests. This compendium – the largest in the EU-region on the subject of fine arts – will be the foundation for invited (former) Van Eyck participants and advisors to choose a book and (re)interpret it through their work. This offers not only insight into the value of the collection, it also expands its breadth by elaborating on its form, themes and discourses.
With contributions by: Yeb Wiersma, Martin La Roche, Susanne Kriemann, Daria Kiseleva, Joep Vossebeld, Ilke Gers, Hans Christian Dany
This exhibition is also a homage to Annet Perry- Schoot Uiterkamp, who will retire at 19 June 2015. As the Van Eyck librarian she has helped shaping this wunderkammer.
Kunstlicht magazine will present their new edition Betwixt & Between: Artists' Books and Materiality with a two day (22-23 June) exhibition of artists' books from the collection of the Pierre Kemp Lab. On 23 June at 19:00 an evening with lectures on this topic will take place.
Exhibition 22 June - 24 July 2015
Mon–Fri 9:00–18:00