13.01.20 – 14.02.20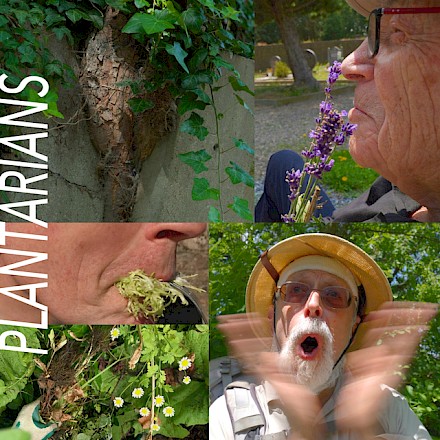 Plantarians
Plantarians (2017 –) by the artist-filmmaker and the Jan van Eyck participant Ellie Kyungran Heo questions what it means to have a garden and explores various characters that cultivate, eat, and have recourse to garden plants. The project investigates garden plants' ability to respond, and sheds light on the way plants and humans affect one another in terms of conflict and intimacy.
13 January 2020 - 14 February 2020
Jan van Eyck Academie
Divided into video episodes, accompanied by photographs and texts, Plantarians looks at the lives of plants and humans across contrasting gardens throughout the United Kingdom, traveling over to Central Park in New York, and arriving to both Tongerseweg Cemetery and a garden here in Maastricht, the Netherlands.
Seeking to bring a new dimension to the debate on sustainability, the ongoing project invites the audience to look beyond familiar environmental concerns, and to engage with deeper questions about the fundamental relationship between people and plants as living organisms coexisting on the planet. 
Plantarians has been developed during Hospitalfield Summer Residency 2017; Summer Lodge Residency, Nottingham Trent University 2018; Jan van Eyck Academie Residency 2019-2020 and kindly supported by The Elephant Trust and Arts Council Korea.