26.08.15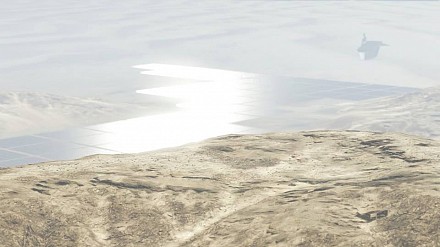 Jenna Sutela & Martti Kalliala
On Wednesday 26 August from 16:00 - 18:00, architect Martti Kalliala and artist Jenna Sutela will both present their work and artistic practice 
Exitscapes - Martti Kalliala
Recent work and obsessions. Keywords: exit, platforms, walled gardens, cloud communities, dynamic geography, paradise, 100% design.  
Bio:
Martti Kalliala is an architect whose work focuses on the intersection of technology, built form and social innovation.
He recently curated and organized the symposia series A Thousand Islands, an extended discussion on boundaries, limits, islands, enclaves/exclaves and states of exception as spatial protocols and produced in collaboration with artist/writer Jenna Sutela and PWR Studio Disruption Begins at Home – a speculative investigation into the ethos of homeownership under a financialized economy of debt. He is also the editor and co-author of Solution 239-246, Finland: The Welfare Game (Sternberg Press, 2011) and a recipient of the Mobius 2014 curatorial / research fellowship in New York under which he realized the symposium Ultimate Exit in collaboration with the Van Alen Insitute, conceived as a part of Kalliala's long-term research initiative on globally occurring technologically enabled and spatially articulated forms of exodus, autonomy and sovereignty.
He is currently working on a number of design, research and exhibition projects with, amongst others, the Guggenheim Foundation, Homeworks Beirut and the 14th Istanbul Biennial. Alongside his work as an architect he has sustained under several aliases a longstanding international career in electronic music.
####
Jenna Sutela's talk will explore the interrelations and breakdowns between body time, technological time and deep time as well as related phenomena, such as bio-inspired computing, in reference to some of her recent projects.
Jenna Sutela's written, directed, installed and performed projects explore the ways in which we interface with technology. Her work has been presented, among other places, at Haus der Kulturen der Welt in Berlin, Museum of Contemporary Art Kiasma, Helsinki and South London Gallery and writing published by, for example, Frieze, Harvard Design Magazine and Sternberg Press. Sutela has a background in media and design research. She currently lives and works between Helsinki and Berlin.
Location: basement
Organized by the  CYBER/NET/ICS In-Lab
(Hanna Nilsson, Rasmus Svensson, Alessandro Bertelle and Antje Guenther)