24.01.19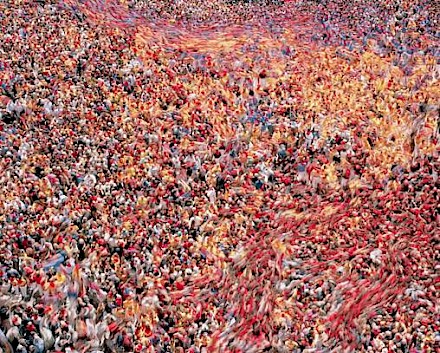 On Colour
We are very happy to invite you to our next Reading Group (#13), which, in connection to the In-Lab Under the Influence of Colour, is focused on -you guessed it- colour. The texts chosen for this reading group are the following:

1)    The Secrets Lives of Colour, 2016, Kassia St Clair (pp 28-31)
2)    Chromophobia, 2000, David Batchelor (Chapter I, II pp 9-48)

Optional texts are: 

3)    In Praise of Shadows, 1933, Tanizaki Jun'ichirō
4)    What color is the sacred? 2009, Michael Taussig
The Reading Group will take place in the Library of the Van Eyck. We will start at 18.00 and will be speaking English. 
Image: Untitled, 2014, by Cyril Porchet, from the series Crowd. © The artist