21.09.17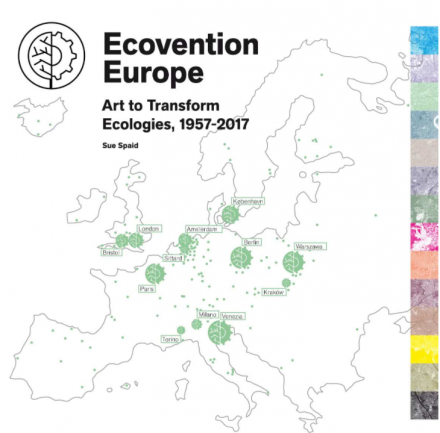 Ecovention Europe
The Jac. P. Thijsse Lab/Wilhelmina Minis van de Geijn Lab organizes its second Reading Group on Thursday 21st of September 18:00 - 21:00. 
Hosted by curator Sue Spaid, we will discuss the recently published Ecovention Europe, Art to Transform Ecologies, 1957-2017, accompanying the exhibition that is currently on at De Domijnen in Sittard (NL). Everyone is invited to read one chapter to reflect on and share their thoughts. All 8 chapters zoom in on artists engaging with environmental issues from the 1950's onwards. The chapters you can choose from are on: Environmental Activism, Living with Wastelands, Biodiversity/Accommodating Species, Urban Infrastructure/Environmental Justice, Reclamation and Restoration Practices, Food Security, Climate Change or Oikos/Well-being.
You don't have to indicate in advance which chapter you are reading. 
 Here you can find the PDF of the book.
You can sign up for this Reading Group by sending an e mail to Yasmine Ostendorf: yasmine.ostendorf@janvaneyck.nl
* Includes a free Guided Tour of the exhibition Ecovention Europe by the curator in the following week. Exact date to be confirmed on that night, depending on your availability. 
** Read the interview magazine Metropolis M had with Sue Spaid here
Thursday 21 September
18:00 - 21:00
Location: Jac. P. Thijsse Lab/Wilhelmina Minis van de Geijn Lab

Image: Brandon Ballengee, from the series 'Malamp Reliquaries' (2013). Unique Iris Print on Arches Aquarel Paper, as part of the exhibition Ecovention Europe at the Domijnen, Sittard (NL)