07.06.19 – 12.07.19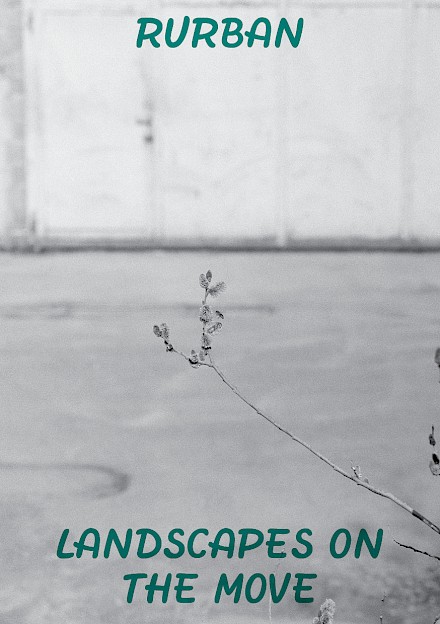 RURBAN Landscapes on the Move
On June 7 at 17:00, the Jan van Eyck Academie will open the exhibition RURBAN Landscapes on the Move.
Exhibition: 8 June – 12 July 2019
Mon-Fri 9:00-17:00
In the 1920s and 30s, Werner Mantz (1901-1983) portrayed the increasingly industrialized landscape and the diminishing greenery of what is now the Meuse-Rhine Euroregion. For the photography project RURBAN Landscapes on the Move – initiated by the Werner Mantz Stichting in collaboration with the Van Eyck – eleven selected artists investigated the current changing rural and urban landscapes of this region and recorded the ongoing transitions. The participants now present their findings to the public, in an exhibition that shows the work they made in the past half year. 
With: Axel De Marteau, Alexandra Huddleston, Andrea Acosta, Eva Pel, Franky Larousselle, Gladys Zeevaarders & Sophie Johns, Luuk Smits, Paolo Patelli, Zhou Junsheng, Yvon Ariese
The project was led by the photographer Bas Princen who is also responsible for curating the exhibition. Photographers Kim Zwarts and Romy Finke acted as advisors. RURBAN Landscapes on the Move is a collaboration between the Werner Mantz Stichting and the Hubert van Eyck Academie. 
Thanks to the Elisabeth Strouven Fund, Stichting Kanunnik Salden/Nieuwenhof, the Prins Bernhard Cultuurfonds, the Mondriaan Fund, The Municipality of Maastricht and the Province of Limburg.
A selection of the works is on show in the exhibition space of the Elisabeth Strouven Fund, Abtstraat 3, in Maastricht on Wedensdays from 14:00 - 16:00 from 12 June – 31 July.