30.09.15 – 21.10.15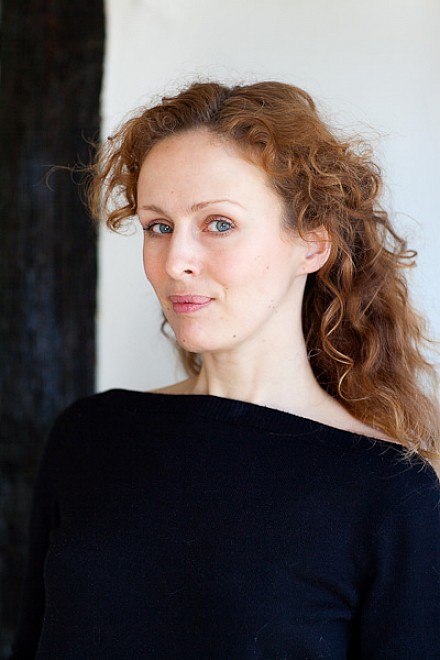 Schrijfworkshop 'Story telling & selling'
De Hubert van Eyck Academie organiseert samen met het Letterkundig Centrum Limburg, Huis voor de Kunsten Limburg, en The Maastricht Centre for contemporary Writing een schrijfworkshop onder leiding van schrijver Marente de Moor.
De schrijfworkshop is verspreid over twee data; woensdag 30 september en woensdag 21 oktober en vindt plaats in de Van Eyck. Gedurende de bijeenkomsten krijgen de deelnemers les in schrijftechniek en werken zij aan een kort verhaal van maximaal acht pagina's. De workshop richt zich op jonge, getalenteerde schrijvers van 18 t/m 35 jaar die begeleiding nodig hebben om een professionaliseringsslag te kunnen maken. Na afloop zal een jury een winnend verhaal kiezen dat op een later tijdstip zal worden gedrukt in het Charles Nypels Lab, de drukwerkplaats van de Van Eyck. 
De call for applications voor de schrijfworkshop is nu open. De kosten bedragen € 20,-.
Aanmelden kan door een CV en een motivatiebrief te sturen naar: pieternel.fleskens@janvaneyck.nl. Er is slechts plaats voor 15 deelnemers. Mogelijk zal een selectie plaatsvinden op basis van curriculum vitae en de motivatiebrief.  
Deadline: 20 september 2015
Locatie en tijdstippen:
30 september 2015 van 15.30-17.30 uur, Van Eyck
21 oktober 2015 van 15.30-17.30 uur, Van Eyck 
De workshop is onderdeel van het overkoepelende project Story telling & selling waarin het schrijven, vormgeven en drukken van verhalen centraal staat. Het wordt georganiseerd door Letterkundig Centrum Limburg, Huis voor de Kunsten Limburg, The Maastricht Centre for contemporary Writing en de Van Eyck/Hubert van Eyck Academie. 
Marente de Moor (1972) is schrijver, journalist en columnist. In 2007 debuteerde ze als romanschrijver met het veelgeprezen De overtreder, daarvoor publiceerde ze Petersburgse vertellingen, columns over de jaren dat ze in Rusland woonde. Haar in 2010 verschenen roman De Nederlandse maagd werd onderscheiden met de AKO Literatuurprijs en kreeg in 2014 de European Union Prize for Literature. Het boek betekende haar doorbraak naar een zeer groot publiek. In 2013 verscheen Roundhay, tuinscène (shortlist Libris Literatuur Prijs 2014). Ze was jaren columnist voor Vrij Nederland en zowel De Overtreder als de Nederlandse Maagd verschenen in Duitse vertaling bij uitgeverij Suhrkamp.