09.01.18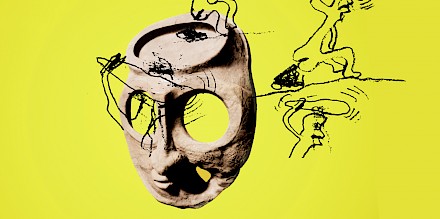 I Shall Escape by Dawn: Episode III
SEASON I: EPISODE 3 (SHARON VAN OVERMEIREN)
The figureheads are uncertain. Unlike gods, they are rooted into the soil by the fierce stakes that hold them. Reminiscent of a different material past, they oversee the grounds and the air. Each facial gesture certain of its powers, then and still today. Yet their translucence is otherworldly, making them the supernatural controllers of these grounds.
SEASON I: EPISODE 3 SPIN-OFF (ALEXANDRA PHILLIPS)
Their escape is celebrated once a year by raising the Roadrunner symbolically towards the sky. In this ceremony the lighter substitute is hung from the iron beams and pummeled with sticks accompanied by songs of the wanderlust spirit. When finally broken, the rewards crackle down onto the ground. They induce the sense of sweet release.
18:00 – 19:30
Location: Jac. P. Thijsse Lab – garden
WELCOME TO JOIN!

I Shall Escape by Dawn (Season I) is a collective show in five episodes with new works and public events in a specific setting by Van Eyck participants James Gregory Atkinson, Lotte Meret Effinger, Rodrigo Red Sandoval, Sharon Van Overmeiren, and Marco Buetikofer.
Drawing: Paul Philipp Heinze
CGI rendering: Marco Buetikofer