31.08.19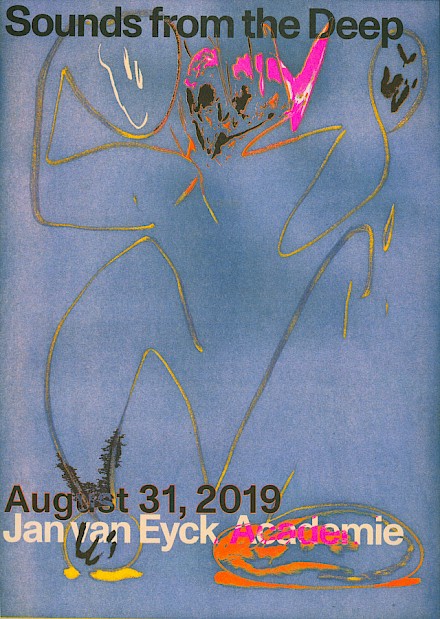 Het Parcours: Sounds from the Deep
Join us on Saturday, 31 August, from 12:00 - 17:00 to bid a last farewell to the summer and to celebrate the arrival of the new Cultural Season.  
With autumnal vibes in the air and with students flocking to Maastricht to commence the new academic year, the city is ready to present numerous creative, inspiring activities. As part of this year's Het Parcours, the Jan van Eyck Academie is offering you a place to interact, dance, reflect and be part of a collective experience.
We are hosting Sounds from the Deep - an event dedicated to audio-visual art, live experimental music and improvisation in the context of exploring the boundaries of music.
We are kicking off the programme at 12:00 by transforming the academy's basement into a bright world entwined by Sounds from the Deep.
SCREENING
12:30 A screening of Lima Grita (Perú, 2018) by Dana Bonilla and Ximena Valdivia will take place - a documentary that portrays the city of Lima and sheds light on its numerous alternative music scenes. Genres such as rock, punk, psychedelic rock, improvisation, noise and experimental electronic music are the ones that musicalize the situations that arise when this place becomes inhabited. The film is built on a collage of moments, sensations, characters' portraits, sound landscapes, concerts, conversations and poetry.
LIVE MUSIC
14:30 Jonathan Castro (PE)
15:00 Chris Galarreta (PE)
AUDIO-VISUAL SET
16:00 Anne Wellmer (DE)
DRINKS 
17:00 - 18:00
All welcome!
Free entrance.