18.04.17 – 22.04.17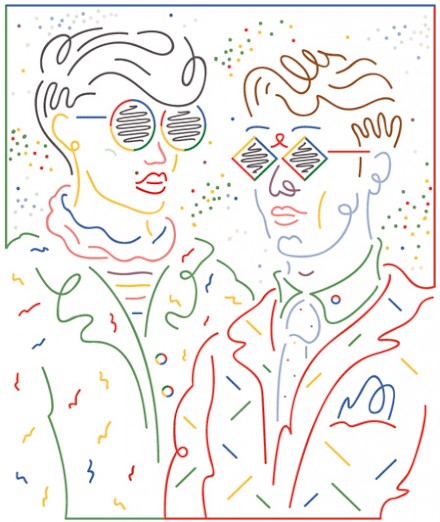 Spring Design Academy
VAN EYCK
SPRING DESIGN ACADEMY
WITH ROOSJE KLAP & JORDY VAN DEN NIEUWENDIJK
18-22 April 2017
WITH: Alex Zamora, Alice Schiavone, An Onghena, Emilija Jaugelaite, Hyunsong Lee, Kim Terpstra, Lacey Verhalen, Lauren Doughty, Mathilde Bindervoet, Maximillian Pevsner, Patty Janssen, Roberto Vidal Puente, Sarah Alfarhan, Stina Fisch, Tomas Laar, Valentin Duduk, Verena Thaller
TUTORS: 
Roosje Klap & Jordy van den Nieuwendijk
Watch the outcome of the Spring Design Academy at: VANEYCK.TV
------
Application deadline: 17 February, 12:00 (noon)
Join the Van Eyck institute for a 5-day, intensive Spring Design Academy with designers Roosje Klap & Jordy van den Nieuwendijk.
You're invited to come work with silkscreen, animation and Risograph printing in our world renowned Charles Nypels Lab.
This Spring Academy sees the official launch of VANEYCK.TV, a new broadcasting channel, coming to you live from the Van Eyck. 
VANEYCK.TV is a new Riso-to-home service with next-to-nonsense-news, weather forecasts, down-to-earth documentaries, politics-to-print inked down with online peer-to-peer communication. Together with Roosje Klap and Jordy van den Nieuwendijk, you will make and create your own visual comments on the latest news and breaking stories and react to these insane times we are living in.
You will be working in groups on both analogue as well as digital input for our collaborative news channel with selected members of VANEYCK.TV, creating content in the spirit of the Dutch writer W.F. Hermans who made his own advertisements. On 22 April VANEYCK.TV will be festively launched.
 
FOR
(Graphic) designers with a predilection for craft and dialogue
COSTS
€ 450,- excl VAT (€ 544,50 incl VAT). This includes a fixed budget for material, a welcome drink, daily lunches, 2 x dinner
APPLICATION PROCEDURE
Applying is done digitally. Apart from the online application form, the other required parts have to be sent in one PDF file to application@janvaneyck.nl. For voluminous files (like videos), please insert a link to the server/website/You Tube/Vimeo where the file can be viewed.
An application consists of:
1.the online application form
2. a PDF file containing the following parts:
a) a motivational letter including a starting statement and (max. 500 words)
b) documentation of recent work (dating back no longer than 5 years, max. 20 works)
c) your CV (max. 2 pages)
TUTORS
ROOSJE KLAP
With Roosje Klap (1973, Amsterdam, NL) a typeface can be unreadable, a book can turn out to be a sculpture and a stamp can become a draw-by-numbers picture. Her research-based interdisciplinary design approach enables Roosje to challenge the boundaries of graphic design and create new forms of communication. 
After her training in graphic design at the Gerrit Rietveld Academy in Amsterdam, she started her own studio for visual communication – mainly graphic design and typography – working in close collaboration with specialists from different cultural backgrounds, such as artists, curators, architects, type designers and writers. She designed two stamp series for PostNL as well as a 2 Euro coin for the Netherlands. For her design of the 'Encyclopedia of Fictional Artists' and for the 'Rijksakademie Annual Report 2011' she received a European Design Award. Next to private and public commissions, she also defines her own assignments. Solving the mystery of an unanswered question is what drives Roosje Klap.
roosjeklap.nl
@roosjeklap
JORDY VAN DEN NIEUWENDIJK
Jordy's work is like jazz: a chaotic, heady blend of motion and freedom delivered with knowing wit, humour and tradition. His palette is instantly recognizable, the primary colours used within it are the first we learn as children and the subjects are things we know and love: people, plants spectacles and curly hair surrounded by shapes we associate with joy: swirls, loops, squiggles, corkscrews, sun.
Jordy van den Nieuwendijk was trained at The Royal Academy of Art in The Hague. His commission list reads like a magazine section in a library, his client list like a Who's Who? of popular and retail culture. He has a passion for the world, for silliness and light, for entry-level jubilation. He can wipe a paintbrush daubed in Cadmium red across anything and make it look alive, and beautiful. (Author: Liv Sidall)
jordyvandennieuwendijk.nl
@jvdnieuwendijk
Organized by the Hubert van Eyck Academie
Image: Jordy van den Nieuwendijk, Occhiali Da Sole