03.11.19 – 06.11.19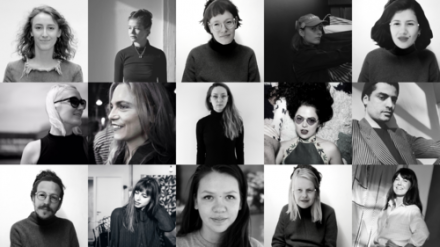 Taskforce Fashion - Fashion after Flood
The pilot of Taskforce Fashion - Fashion after Flood will be presented with an exhibition from 3 to 6 November at the Jan van Eyck Academy.
Opening hours:
3 November: 12.00 - 17.00
4 - 6 November: 09.00 - 17.00
Over the past four months, a multidisciplinary group of fashion makers, thinkers and dreamers has reflected on the rising (sea) water level. Gino Anthonisse, Dewi Bekker, Al Mamoun Benmira, Yamuna Forzani, Jessica van Halteren, Carmen Hogg, Anouk van Klaveren, Lisa Konno, Christa van der Meer, Vera De Pont, Anouk Van de Sande, Lidewij van Twillert, Linda Valkeman, Karin Vlug and Rosanne van Wijk, both individually and in teams of five, have zoomed in on three cities in the Netherlands: Maastricht, Amsterdam and Arnhem.
Taskforce Fashion is an initiative of Fashionclash, M-ODE and State of Fashion, commissioned by the Creative Industries Fund NL. More information: www.taskforcefashion.nl