19.10.17 – 14.01.18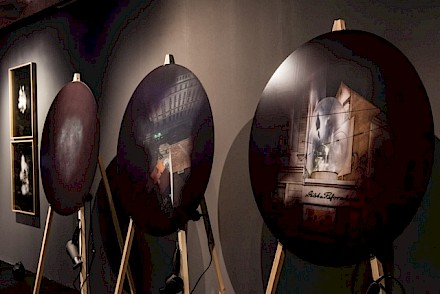 The Big Invisible
Head of the Jac. P. Thijsse Lab Yasmine Ostendorf curated together with Jade Niklai the exhibition The Big Invisible in Kunst Haus Wien, in Vienna, Austria. The exhibition is an outcome of the museum's inaugural Curator-in-Residence programme, which in early 2017 enabled the curators to conduct new research on sustainability and social practices in the arts in Austria.
About the exhibition:
The Big Invisible showcases new and recent works by five contemporary artists addressing key issues of our times, many deriving from unchallenged human attitudes and behaviours towards nature on a global scale. The artworks consider real-life issues, including viruses, air pollution, heat waste, nuclear radiation and an imaginary oil spill, to provide new insights into the invisible world around us.
Works by John Gerrard (IRL/AT), Markus Hoffmann (DE), Hanna Husberg (FIN/AT), Markus Jeschaunig (AT), and Pei-Ying Lin (TW/NL)

Jade Niklai is an independent curator based in Vienna and founder/director of Blood Mountain Foundation, a cross-disciplinary arts foundation focusing on Central Europe.
Yasmine Ostendorf is an independent researcher/curator and head of the Jac. P. Thijsse Lab at the Jan Van Eyck Academie in Maastricht.
On show until 14 January 2018