24.10.17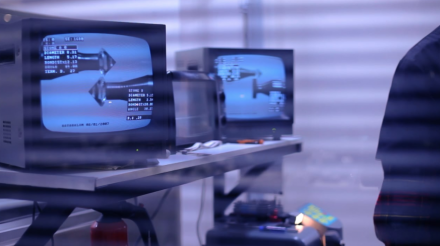 The I Mine
The I Mine
On Tuesday, 24th of October, The I Mine (2016) by Van Eyck alumnus Emilio Moreno will be screened at Lumière Cinema in the framework of The Materiality of the Invisible.
The first form of history is the story you tell yourself. In The I Mine paleoanthropologists dig for our ancestors while miners dig for diamonds. Simultaneously, the entries of a historian's diary reveal his own digging for the most valuable diamond: the 'self'.
After the film screening there's a Q&A with Emilio Moreno moderated by Huib Haye van der Werf, curator of the exhibition. The evening ends with a piece that author and Van Eyck alumna Christine Bax wrote for this occasion and that plays with the notion of the self. 
Emilio Moreno (ES, 1980) is a visual artist. In his films he investigates, among other things, the modes of construction of a narrative and the relationship between history and stories. 
Date: 24 October, 19:30
Location: Lumière Cinema
                 Bassin 88, Maastricht
Entrance: €5,- (tckets for sale at Lumière)