01.07.16 – 27.07.16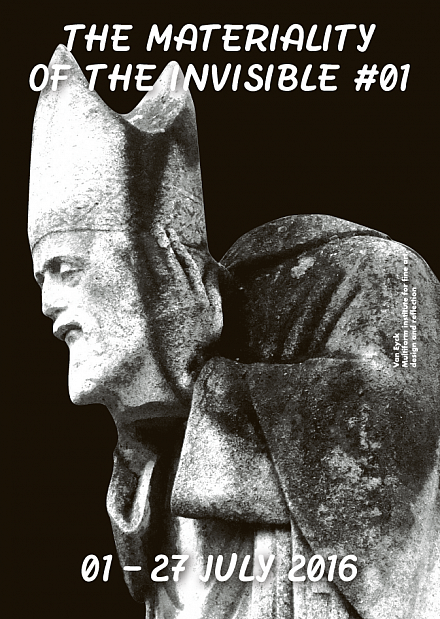 The Materiality of the Invisible
THE MATERIALITY OF THE INVISIBLE #01
Everything is temporary and disappears under the surface into the sediments of passing time. These layers play with our imagination as we attempt to lay them bare with varying methodologies such as psycho-analysis, archaeology, geology, forensics, history and art.
That what we dig-up we assign a place in our every growing archives, museums, collections, publications, displays, reports and digital files. Within these dizzying sedimentary systems exists what we could term as the 'materiality of the invisible'. 
Current participants Imran Channa and Dimitrios Rentoumis as well as former participant Charlotte Koenen produce new work for this first instalment in a series of projects under the title The Materiality of the Invisible. This series is part of NEARCH, a European collaborative project on the cutting edge of art and archaeology with the aim to profoundly exchange information and to thoroughly question both professions in an age of change and fluctuating cultural attitudes. 
Exhibition:
01.07 – 27.07.2016
Mon to Fri 9:00 – 18:00