30.08.17 – 26.11.17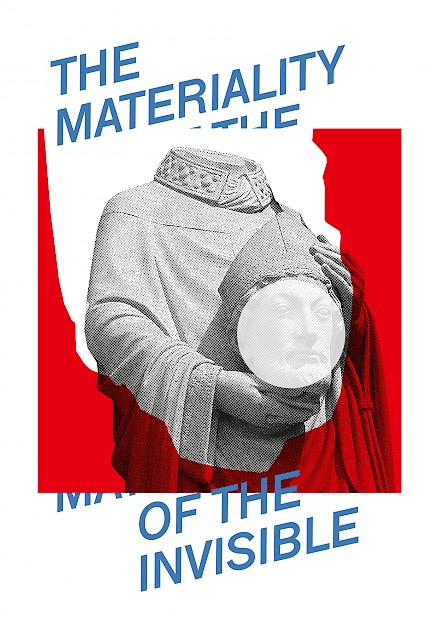 The Materiality of the Invisible
The Materiality of the Invisible approaches contemporary art as an activity that shares several characteristics of archaeology. Many artists probe the underlying layers of our social and political reality. They expose what is concealed and penetrate to other times. Like archaeologists, they make the invisible visible.
Van Eyck is a partner in the multi-year EU project NEARCH – New scenarios for a community-involved archaeology. For this project, the Van Eyck selected six international artists who each collaborated with two archaeological partners. The Materiality of the Invisible shows the results together with the work of 24 other artists. The exhibition is organized by the Van Eyck in collaboration with Marres and Bureau Europa and spreads out over the three locations.
PARTICIPATING ARTISTS
Lida Abdul, Semâ Bekirovic, Rossella Biscotti, Marinus Boezem, Lonnie van Brummelen & Siebren de Haan, Joey Bryniarska & Martin Westwood, Leyla Cárdenas, Ruben Castro, Imran Channa, Iratxe Jaio & Klaas van Gorkum, Mikhail Karikis & Uriel Orlow, Daniel Knorr, Jeroen Kooijmans, Irene Kopelman, Giuseppe Licari, Chaim van Luit, Mark Manders, Alice Miceli, RAAAF, Raewyn Martyn, Stéphanie Saadé, Fernando Sánchez Castillo, Oscar Santillan, Daniel Silver, Studio Ossidiana, Marjan Teeuwen, Leonid Tsvetkov, Maarten Vanden Eynde, Roy Villevoye & Jan Dietvorst, Matthew C. Wilson
OPENING
Tuesday 29 August
18.00 hrs in the Van Eyck. Opening address by Michael Shanks
19.00 hrs in Marres
20.00 hrs in Bureau Europa
The archaeologist Michael Shanks is Professor of Classics at Stanford University and a widely discussed author. He is noted for advancing new theoretical insights in archaeology
The opening of the exhibition on Tuesday 29th of August coincides with the annual meeting of the EAA (European Association of Archaeologists), which is taking place in Maastricht in 2017.
EXHIBITION
30 August ‒ 26 November 2017
OPEN
Van Eyck: Monday to Friday: 9:00 - 17:00 | Saturday and Sunday: 12:00 - 17:00
Marres: Tuesday to Sunday: 12:00 - 17:00
Bureau Europa: Wednesday to Sunday: 12:00 - 17:00
TICKETS
€10 regular
€5 reduction
TICKETS
Tickets cost €10 (standard) and €5 (discount). Tickets can be bought (cash or PIN) in all three venues and give access to all three locations. The ticket is valid for a week.
VENUES
Van Eyck
Academieplein 1
6211 KM Maastricht
Marres
Capucijnenstraat 98
6211 RT Maastricht
Bureau Europa
Boschstraat 9
6211 AS Maastricht
This  exhibition reflects the views only of the author, and the European Commission cannot be held responsible for any use which may be made of the information contained therein
Photo's opening 29.08: Sacha Ruland