28.06.18 – 07.09.18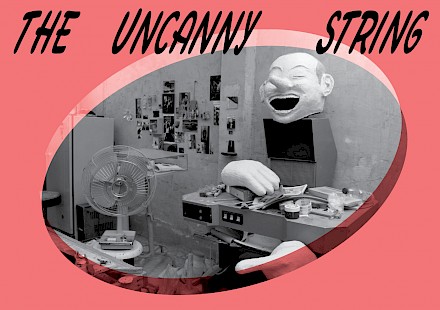 The Uncanny String
The artists taking part in The Uncanny String use dolls in their work to address social, political and cultural themes. As simulants of humankind, they have an expressive quality that has traditionally served to confront us with the reality that we have constructed for ourselves. The doll holds up a mirror to us, interrogates the dominant powers and comments on current affairs.
This exhibition explores the many aspects of dolls and their potentials. They appear in different guises ranging from the lifelike to the grotesque. They may be painted or sculptural, may figure in stop-motion animations or virtual reality. Uncanny, yet familiar.

WITH
Alice Creischer, Pieke Dassen, Jos De Gruyter & Harald Thys, N.S. Harsha, Niels Hoebers, Joonas Hyvönen, Marie-Claire Krell, Taus Makhacheva, Rasmus Nilausen, Pier Paolo Pasolini, Wouter van Riessen, Thomas Schütte, Marta Volkova & Slava Shevelenko, Sepideh Zamani
EXHIBITION
29 June – 7 september 2018
Mon – Fri, 9:00 – 17:00
Closed 16 July – 5 August
This exhibition is composed on the occasion of director Lex ter Braak's farewell of the Van Eyck and opened on the day of his farewell celebration, 28 June 2018.