10.07.18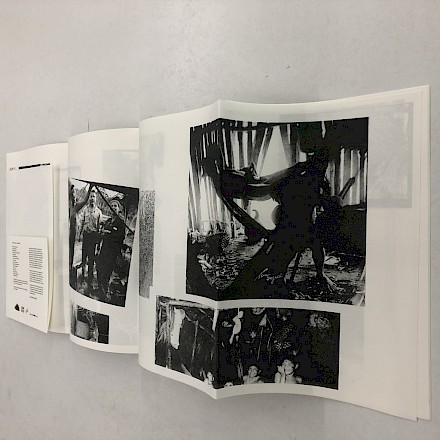 Thea Segall. (Un)edited
Witte de With, in collaboration with Jan van Eyck Academie, is launching an experimental publication of unedited and unpublished material of the Romanian photographer based in Venezuela, Thea Segall (Burdujeni, Romania, 1929 - Caracas, Venezuela, 2009) onTuesday 10 July at 18:00 uur at Witte de With, Rotterdam.
In relation to An exhibition with art installations by Susana Mejía, Pamela Rosenkranz, and Anicka Yi, the publication looks into Segall's trips to the Amazon in the 1960's, where she used the camera as a tool for an ethnographic research to understand sociocultural practices and the lifestyles of indigenous communities.
The publication was made in the Charles Nypels Lab for Printing & Publishing during a two-day workshop in the framework of the Magical Riso In-Lab The Art of Forgetting, exploring concepts such as forgetting, remembering and the monumental. In addition to Van Eyck participants, artists Sagrario Berti and Aixa Sánchez – who are currently doing a curatorial residency in Witte de With – participated.
During the event on the tenth of July, Aixa Sánchez and Sagrario Berti will talk about Segall's legacy and the process of collaboration for this publication, Huib Haye van der Werf (Curator Artistic Program at Jan van Eyck) and Andrea Canepa (Participant of In-Lab) will talk about In-Labs and the process of printing and designing the publication.