09.03.17 – 14.04.17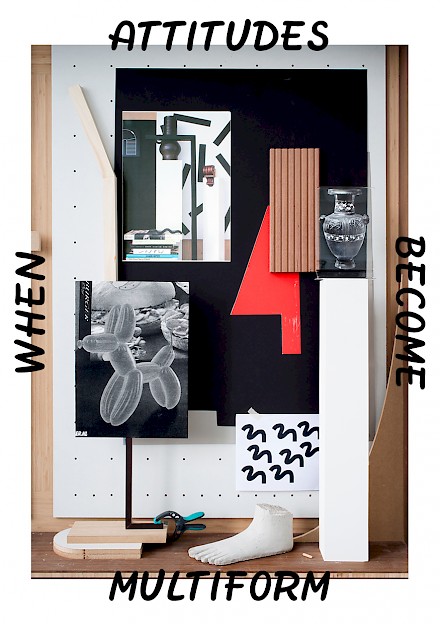 When Attitudes become Multiform
The group exhibition When Attitudes Become Multiform brings together the work of the participating artists in an integral installation.
When Attitudes Become Multiform is composed by Van Eyck participant Tim Hollander. In assembling this exhibition, Tim Hollander considered his own work together with that of other participating artists and items such as sketches, references, books and leftover materials from the studio as equal elements. The result is an installation in which diverse attitudes, order and chaos, hierarchy and non-hierarchy, are able to coexist.
When Attitudes Become Multiform is a spatial counterpart of Tim Hollander's project The Lazy Artist And Other Stories, a book he has produced at the Van Eyck through a series of continually changing installations in his studio.
With:
Koenraad Dedobbeleer, Tim Hollander, Frank Koolen, Lilian Kreutzberger, Radna Rumping, Pieter van der Schaaf, Ola Vasiljeva, Lina Viste-Grønli

Exhibition
09.03 – 14.04.2017
Mo – Fri 9:00 – 18:00
The exhibition was also part of the Open Studios, and opened on the first private view day, on 9 March.