24.04.15 – 05.06.15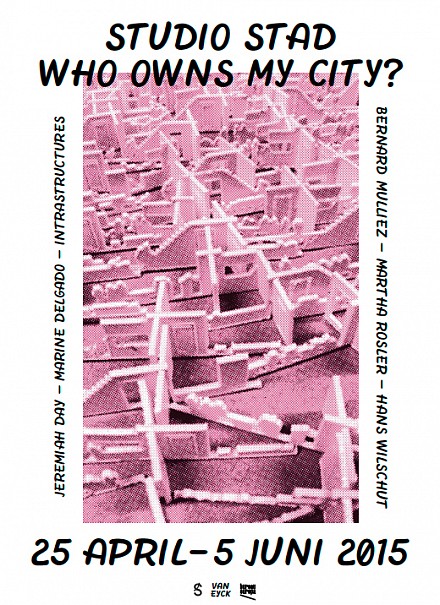 Who Owns My City?
Who owns my City? questions the capitalization of public space. In doing so it presents us with tools to redefine the divide between private property and public interest.
The exhibition is a result of the proposal that Studio Stad made for its nomination for the Prix de Rome Architecture 2014. The three month work period related to the nomination was spent at the Van Eyck.
With: Studio Stad, Jeremiah Day, Marine Delgado, Intrastructures, Bernard Mulliez, Martha Rosler and Hans Wilschut. 
Who owns my City? is a collaboration between Van Eyck, Studio Stad and Bureau Europa
Exhibition:
25 April – 5 June 2015
Mon – Fri
9:00 – 18:00
In the framework of Who owns my city? Bureau Europa and Van Eyck invited artist Jeremiah Day to give a talk about his research on urban development and the contentious history of the M32 and the impact it had on the lives of Bristol residents.  13 May, 17:30, Van Eyck auditorium. Free entrance