07.09.19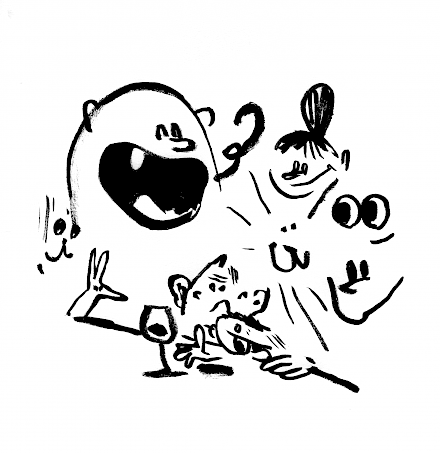 Food Art Film Festival: Natural wine degustation with Martin Groch
BOOKING REQUIRED VIA THIS LINK
Martin Groch is a graphic designer from Slovakia who likes to drink good wine. Though he is not a professional wine-drinker, he will demonstrate what's interesting about central European wines. For this degustation he will guide the participants through his personal taste; wines he has been drinking extensively over the past few years, mostly in a natural winebar called Veltin in Prague. The degustation is prepared in collaboration with Kristýna Moravcová, sommelier from wine bar Veltlin.
''I will go mainly after Czech and Slovakian wines, with little offset to Hungary or Slovenia. Those are places where I'm coming from. I will try to talk from my personal experience about, how my interest in flavour led to questioning the conventional perception of quality, and how having no legacy behind could sometimes be liberating. More then a degustation, it should be a simulation of those evenings in Prague when I felt like a kid in a candy shop and got a bit over the top. 
Honestly, that happened a lot."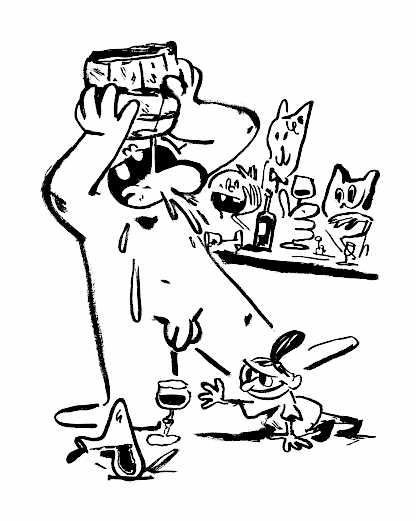 A lot has been said about natural wine in the past few years. Some sceptics even say people have started buying wines that are organically certified to feel better about themselves. However, the starting-point for this degustation is whether organic farming and increased biodiversity can be motivated by a desire for excellent flavour. 
How can seeking for a more local character in wine change ways of producing? How could it lead to new models of production? Is looking for a unique, locally specific taste a necessary condition of natural winemaking? How did it happen that something just aiming to be authentic, got labels such as exclusive, pretentious, or in many cases, expensive? 
Natural winemakers are not often rich people; their profit depends on whether it has been a good year for the grapes and the overall interest of people in their type of wine. More than anything these winemakers are farmers, - of course often eccentric –but still farmers. It means that for many of them the reason to change the way of producing was not to be more fashionable or hip, or a way to raise a price, but rather an interest driven by a curiosity for a new quality and flavour.
In recent years the discussion about natural wine has become rather simplified. For some, natural wines are seen as something sacred and utterly good. On the other side, there are people who are completely against. The discussion has been often reduced to one about usage of sulphates, or for instance praising orange wine to be incredibly interesting. Simultaneously, a lot of professionals in the field see the new ways of winemaking as very risky with a lot of errors and loose quality, destroying what sommeliers consider to be a good wine. 
There is a fine balance in natural winemaking between doing and letting it be done.
For this wine degustation, Martin Groch will demonstrate through tasting several white wines, one sekt and two or three wines with significant skin contact how his taste changed over time. From accepting oxidation and very unusual taste to more refine natural wine making, acknowledging there is a lot in between and that the terms are in flux.
By taking taste as a starting-point, he will touch upon how these wines were produced and what taste means for local agriculture and biodiversity.
Natural wine degustation with Martin Groch
Saturday 7 September
16-18
Location: Van Eyck garden
Max. participants: 12
€25,-