20.01.16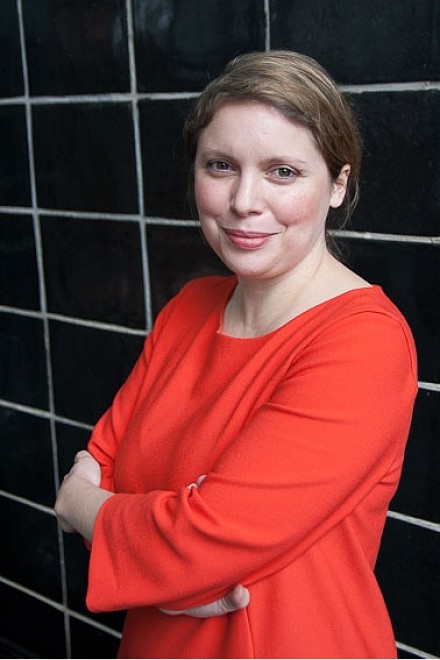 Zoë Gray
On Wednesday 20 January at 12:30h Zoë Gray, curator at WIELS Brussels, will give a presentation in Van Eyck's auditorium.
All welcome to join.
About:
Zoë Gray (born 1978 in the UK) is Senior Curator at WIELS, Brussels, since early 2015. Her WIELS projects to date include the group show Un-Scene III and Klara Lidén: Battement Battu. She is currently preparing solo exhibitions for 2016 with Simon Denny and Erik van Lieshout.
Gray's recent independent curatorial projects include: PLAY TIME, les Ateliers de Rennes, contemporary art biennale, Rennes (2015); Wilfrid Almendra: Matériologique, Fondation d'entreprise Ricard, Paris (2013); Six Possibilities for a Sculpture, La Loge, Brussels (2013); Alexandre da Cunha, Le Grand Café, Saint-Nazaire (2012); Manufacture, Centre PasquArt, Biel/Bienne (2012), John Hansard Gallery, Southampton (2011) and Parc Saint Léger, Pougues-les-Eaux (2011, co-curated with Sandra Patron); Cyprien Gaillard: Beton Belvédère, Stroom, The Hague (2009).
Gray was a curator at Witte de With, centre for contemporary art, Rotterdam from 2006 to 2012 where her exhibitions included Making is Thinking (2011) and a series of solo shows co-curated with Nicolaus Schafhausen: Cosima Von Bonin, Billy Apple, Geoffrey Farmer, Saâdane Afif, Gareth Moore, Annette Kelm, Keren Cytter, Manon de Boer, Liam Gillick, Margaret Salmon and Brian Jungen. She also co-curated the symposia series Rotterdam Dialogues: Critics, Curators, Artists (2008-2009) at Witte de With and co-edited the accompanying publication. Together with Nicolaus Schafhausen and Monika Szewczyk she edited the anniversary publication 20+ Years of Witte de With(2011).
She worked as a project manager for the LUMA Foundation in Arles where she organized the 2012 show To the Moon via the Beach (curated by Liam Gillick, Philippe Parreno, Hans Ulrich Obrist, Tom Eccles & Beatrix Ruf). With Beatrix Ruf, she launched the POOL curatorial project for the LUMA Foundation at the Westbau in Zürich (2013).  
Contributor to many artists' publications, Gray has recently written about the work of Tehnica Schweiz & Katarina Sevic, Edgar Leciejewski, Zin Taylor, Lucy McKenzie, Daniel Dewar & Gregory Gicquel, Wilfrid Almendra, Michael Beutler, Peggy Franck and Claudia Wieser. She is currently editing the first monograph of Hedwig Houben. 
Gray is a member of IKT (International association of curators of contemporary art) of which she was vice president from 2011-2014. She studied History of Art at the University of Cambridge and completed the Masters in Curating at Goldsmiths College, University of London.