13.11.17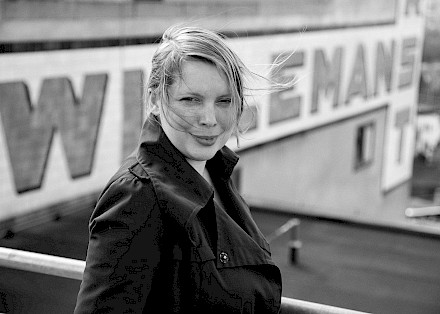 Zoë Gray
On Monday 13 November Senior curator of WIELS Zoë Gray will visit the Van Eyck. She will give a public presentation on her work at 17:30 in the auditorium.
All welcome to join.
About Zoë Gray:
Originally from the UK, Zoë Gray has been curating in various European institutions for over a decade. She is Senior Curator at WIELS, centre for contemporary art in Brussels where her exhibitions to date include Klara Lidén (2015), Simon Denny (2016), Erik van Lieshout (2016), Sven 't Jolle (2017), Rita McBride (2017) and Saâdane Afif (2018). From 2006-2011 she was curator at Witte de With, center for contemporary art in Rotterdam. In 2012, left to become an independent curator based in Brussels. From 2012-2013, she worked for the LUMA Foundation in Arles and Zurich, and in 2014 curated the Rennes Biennale under the title Playtime. She is a member of IKT (International Association of Curators of Contemporary Art) and from 2011-2014 was its Vice President.