05.10.18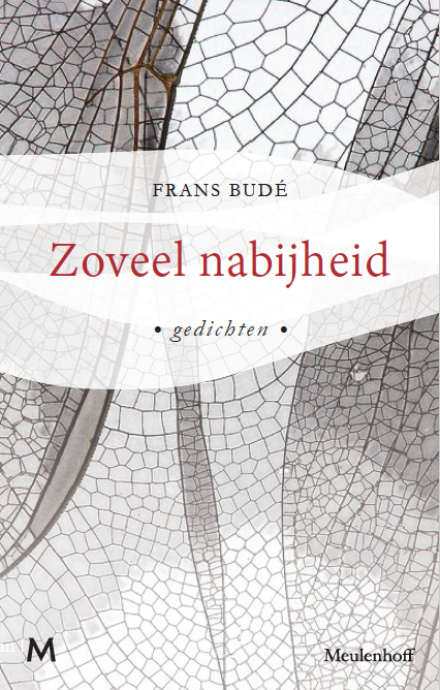 Zoveel nabijheid
Op vrijdag 5 oktober om 16.00 uur presenteert Frans Budé zijn nieuwe dichtbundel in de Van Eyck. De presentatie wordt ingeleid door schrijver/essayist/letterkundige Cyrille Offermans, muzikale begeleiding door violist Kristina Rimkeviciute.
In zijn nieuwe dichtbundel Zoveel nabijheid brengt Frans Budé uiterst beeldend en met groot inlevingsvermogen het onbekende van een veelal onzichtbare wereld naar voren. Aardrijken die wel of niet echt bestaan: de dichter reist erheen zonder een voet te verzetten. In zijn rijke verbeelding verplaatst hij zich evengoed naar het leven van bomen en insecten als naar dat van geteisterde eilandbewoners of een kind dat verdwaalt in een mergelgrot. Voelbaar wordt de broosheid van het bestaan.
Frans Budé (1945) is dichter en schrijver en publiceerde bij Meulenhoff veertien dichtbundels waaronder Bestendig verblijf (2009), Transit (2012) en Achter het verdwijnpunt (2015). In 2018 ontving Budé de Leo Herberghs Poëzieprijs. Budé woont en werkt in Maastricht.