Van Eyck cafe-restaurant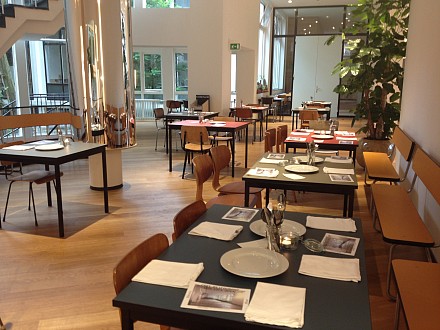 The Café-restaurant is the physical forum where the life and activities of the Van Eyck are most visible,  because of its adjacency to exhibition spaces. This means that people may be busy setting up an exhibition while surrounded by visitors, with wheeled scaffold towers rolling between the tables, and with artists discussing their work while other cafeteria users listen in or read the papers.
Jeffrey Kuckelkorn of Cato Catering serves home-made recipes inspired by a worldwide cuisine. The café is open from Monday to Friday from 9:00 to 17:00. The café-restaurant is available for hire by third parties for special occasions.