06.10.15 – 06.12.15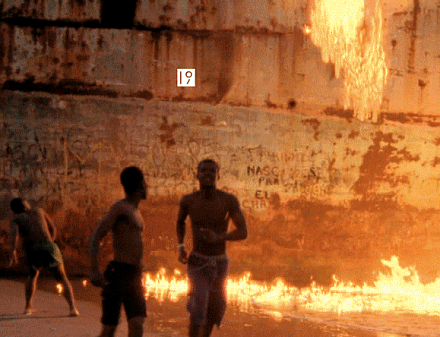 19th Contemporary Art Festival Sesc Videobrasil 'Southern Panoramas'
Van Eyck deelnemers Daniel Jacoby, Taus Makhacheva en Bianca Baldi tonen werk tijdens Videobrasil, Sao Paolo
Daniel Jacoby is presenting his  2014 film Ahold of Get the Things To within a site specific installation.
The 19th Contemporary Art Festival Sesc_Videobrasil | Southern Panoramas, to be held from October 6 to December 6, 2015 in São Paulo, aligns its curated sections and entire program with the South and its myriad issues concerning diasporas, hybrid identities, travel and migration flows, personal narratives, memories, isolation, the social fabric and insularity. 
In addition to the exhibitions comprising artworks and projectsby artists selected through two separate open calls (a new feature of this edition), the 19th Festival will include exhibits in venues throughout the city: one by guest artists and a parallel one portraying the Videobrasil Collection in view of this edition, indirectly building on the reflections seen in the works of artists featured in the Festival. Just like in past editions, the 19th Festival will feature a busy schedule of meetings with curators, artists and researchers, book launches and educational actions.
http://site.videobrasil.org.br/festival/19