09.10.14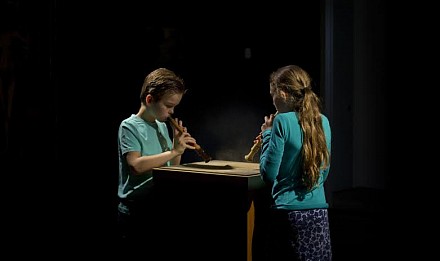 Alchemy as Human Science
Van Eyck deelnemer Oscar Santillan geeft een lezing in KABK, Den Haag op donderdag 9 oktober 2014 van 16.00 –17.30 uur i.h.k.v. de tentoonstelling Alchemy i.s.m. Nest.
Meer info over de lezing:
On the Exhibition Alchemy
Lecture by Oscar Santillan
Historically, alchemy was the primary model for the scientific exploration of materials and although it is now largely perceived as the quest for turning base metals into gold, the practice of alchemy was concerned with a much wider sphere of knowledge. In fact it is from alchemy that much of modern science has evolved.
The exhibition Alchemy brings together a range of artists that have and are developing works which critically engage with the material properties from which they are made; allowing and encouraging transformation and transmutation to take place within the physical properties and also the conceptual reception of each work. Oscar Santillan is one of the artist showing work at the exhibition, and will give a lecture about his work in relation to alchemy and related aspects.
Oscar Santillan (Ecuador, 1980) is currently trying to connect distant points. The sweat of a person to the beat of drums, a defective typewriter to dance, or the breeze of jaguars to marble. Santillan received an MFA degree in Sculpture from Virginia Commonwealth University – VCU; attended residencies at Fondazione Ratti, Skowhegan, and Seven Below; and, taught both at the US and Ecuador. He is at the time a researcher at the Van Eyck Academie in The Netherlands.
Alchemy as Human Science
Lecture by Rita Houthuijzen
Studium Generale invites theosopher Rita Houthuijzen to speak about alchemy, in its most profound sense as inner transformation. This will contrast with the material approach to alchemy taken up by the curators. Houthoven comments: "Alchemy can be seen as the mere ability to turn lead into gold, but let us not forget the fact that lead and gold are symbols for the corporeal and divine principles of man."
16:00 -17.30 Auditorium KABK
Spoken in English
Admission FREE 
http://www.studiumgeneralekabk.nl/alchemy-as-human-science/