17.06.19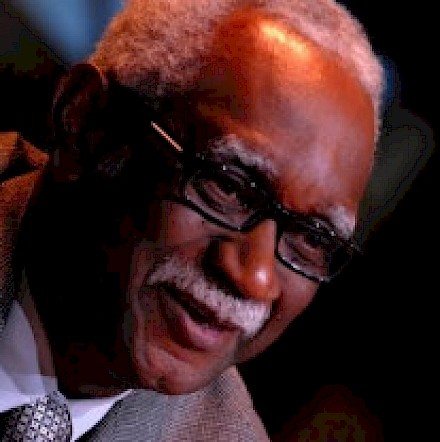 Slave or Enslaved
On June 17 from 16:00 until 17:00, the Jan van Eyck Academie will host a talk by the sociologist, anthropologist and scholar Jean Casimir (b. 1938, Haiti). Focusing on the dynamic between modernity and coloniality, the expert will discuss various aspects of regional histories. 
Unfortunately, Walter Mignolo's talk scheduled for 17:30 has been cancelled. 
All welcome!
Free entrance
JEAN CASIMIR
Casimir is a leading expert in Haitian history and culture, and his work focuses on the Haitian nation and land. Linking together capitalism and the threat of ethnocide amongst underdeveloped countries, he points out the influence modernity has over oppressed cultures, consequently shedding light on the challenges these cultures must face. 

Casimir's talk - Slave or enslaved? How to make sense of the Haitian Revolution and its subsequent history? – aims to ignite a conversation about the ways colonialism continues to shape the region in its post-independence years. 
Casimir served as a UN officer for the Economic Commission for Latin America and the Caribbean between 1975 and 1988 and as Ambassador to the United States between 1991 and 1997. 
He holds a Ph.D. in Sociology from National Autonomous University of Mexico, and since 2004 Casimir has been working as a professor at the Université d'État d'Haïti (UEH) in the Faculté des Sciences Humaines. He has also taught as a visiting professor in such institutions as Center for Latin American & Caribbean Studies, Duke University, Durham, Sir Arthur Lewis Institute of Social and Economic Research, Consortium Graduate School of Social Sciences, University of the West Indies, Mona Jamaica; Center for Latin American Studies, Stanford University, Stanford, California and others.
Some of his most notable publications include La Cultura Oprimida (1980), The Caribbean: One and Divisible (1992), Ayiti Toma, Haiti Chèrie (2000), Libëte, Egaliteösou wout fratënite, Libertè, …galitèöen route vers la Fraternitè (2005) and La culture opprimée (2011) for which Casimir was awarded with Médaille Jean Price in 2013. In recognition of significant contributions to scholarship on Haitian history and culture, he also received Haitian Studies Association Award for Excellence in 2016. 

The talk is co-organized with BLACK RENAISSANCE: 
a collective of critical thinkers, artists, philosophers, activists, scientists, historians and womanists. Black Renaissance develops programs about non-Western philosophy, epistemology, science, art and culture and opens new windows onto the world so that people can form a fairer picture about themselves and other cultures.

DECOLONIAL SUMMER SCHOOL
As a lecturer, Casimir will be taking part in the Decolonial Summer School in Middelburg, The Netherlands. Designed for graduates as well as advanced undergraduates, the course aims to acquaint its students with the most current debates around decolonial critical thought, in particular in relation to the construction of alternative futures. 
Application deadline: June 10, 2019
For more information, write to decoloniality@ucr.nl