20.03.19 – 30.04.19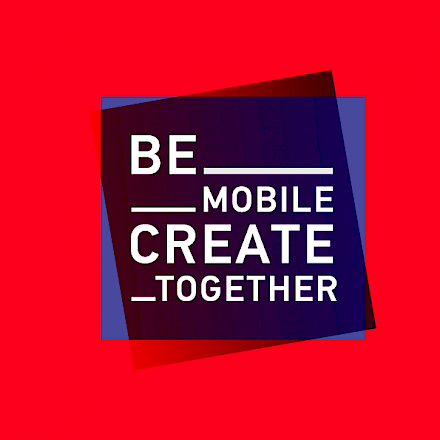 BE MOBILE – CREATE TOGETHER
The Jan van Eyck Academie is partner in the Be Mobile – Create Together project promoting artistic and cultural exchange between Europe and Turkey.
1 residency spot is made available for a Turkish artist or designer for 1 month from 1–30 November 2019. 
Application deadline: 30 April (23.59 GMT+3).
Apply here
ABOUT THE PROJECT
Be Mobile – Create Together! seeks to promote artistic and cultural exchanges between Europe and Turkey through the establishment of a multi-national and multi-disciplinary network of artist residencies across France, Germany, the Netherlands and Turkey.
Four established and active cultural institutions in Turkey, Institut français de Turquie, Embassy of the Netherlands in Turkey, Goethe-Institut and Istanbul Foundation for Culture and Arts (İKSV) join forces to provide emerging artists and authors in Turkey opportunities to spend time in artist residencies across Europe, and vice versa.
16 well-reputed artist residencies across France, Germany, the Netherlands and Turkey will provide artists with an ideal environment for creation and production as well as the possibility of getting involved in the local art and cultural scenes. The project sets out to initiate a wide international network between artists and authors working in creative arts, and institutions from Europe and Turkey, whilst fostering emerging talent.
The mobility-based, co-creation oriented, and peer-learning focused Be Mobile – Create Together! is realised within the framework of the EU-Turkey Intercultural Dialogue project, which is co-funded by the European Union and the Republic of Turkey.
APPLICATION
Emerging artists from the fields of visual and digital arts, performative arts, or emerging authors from France, Germany, the Netherlands and Turkey; are offered the opportunity to spend time in artist residencies according to their specific artistic practice across the aforementioned countries.
The artist residencies that welcome applications include 16 well-reputed institutions working in varying disciplines in partner countries. The applicants are sought to have lived and worked the last three years in one of the partner countries. Ideal candidates must have started building a career as an artist and participated in some exhibitions with a successfully evolving portfolio that would underline certain statements in their artistic practice.
Eligible artists can apply to the open call by filing up the application form on the website of Be Mobile – Create Together! and submitting their portfolios until 30 April 2019 (latest by 23.59 GMT+3).
The evaluation and selection of the emerging artists and authors will be made by an international committee. A total of 26 artists – 13 from Turkey and 13 from France, Germany and the Netherlands – will  be selected to visit residencies from 1 month to 6 months; between September 2019 and June 2020 and all costs related to travel, transportation, accommodation and art work production will be covered by the project.