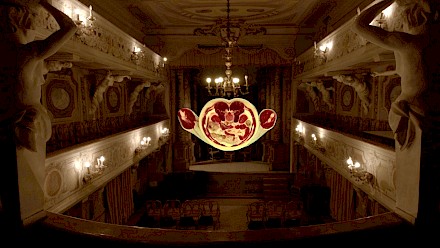 A Demonstration
We would like to congratulate Jan van Eyck former participant Beny Wagner who, together with Sasha Litvintseva, released a film A Demonstration (2020, NL, DE, UK)
The film is produced by Video Power in Maastricht and has entered Berlinale Shorts competition as part of the Berlin International Film Festival.
A Demonstration is a monster film with no monsters. Inspired by the existence of taxonomies of monsters at the heart of early modern European science, the film explores and reinterprets a way of seeing the natural world that is almost impossible to imagine from today's vantage point. Early Modern naturalists were guided by a logic in which truths were discovered through visual analogy. The word 'monster' comes from the latin 'monstrare', meaning to show, to reveal, to demonstrate. A Demonstration picks up on these themes in a poetic exploration of the boundaries of sight and the metamorphosis of form.
Beny Wagner
is an artist, filmmaker and writer. Working in moving image, text, installation and lectures, he constructs non-linear narratives which investigate the ever shifting boundaries of the human body. His research themes have included: language, ecology, histories of science, media archaeology, agricultural production, the politics of waste.