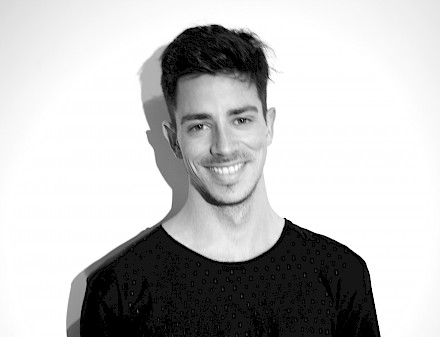 Bruno Alves de Almeida
Bruno Alves de Almeida start op 3 februari als curator/resident liaison aan de Jan van Eyck Academie. Hij treedt op als begeleider en adviseur van de deelnemers, waarbij hij onder andere de door hen geïnitieerde In-Lab projecten en de Open Studios begeleidt. Daarnaast zal hij met de andere programmamakers van de academie het publieke programma samenstellen. Samen met de directeur zal Bruno de gasten en adviseurs uitnodigen en instaan voor de deelnemersselectie.
Bruno Alves de Almeida is curator, architect en onderzoeker met ervaring in transdisciplinaire projecten en site-specifieke opdrachten die de grenzen van tentoonstellingsmodellen en -ruimtes opzoekt. Meer informatie hieronder en via deze link.
BIO
Bruno Alves de Almeida (1987, Brazil/ Portugal) is a curator, architect and researcher who has spearheaded trans-disciplinary projects and site-specific commissions, which go beyond traditional exhibition models and spaces, and test new formats for production, dissemination and experience of artistic practice. He is the founder and curator of 'SITU' (2015-2018) and '1:1' (2018-ongoing), in São Paulo, Brazil, projects which commission site-specific works that bridge public and private realms, and explore the connections between art, architecture and the city, as tools to investigate socio-spatial aspects of contemporary urbanity.
Bruno has developed a variety of projects with institutions such as: Harvard Graduate School of Design, Cambridge; Storefront for Art and Architecture, New York; De Appel, Amsterdam; Stedelijk Museum, Amsterdam; São Paulo Architecture Biennial; Pivô Art and Research, São Paulo, among others. Participated in residencies such as: TATE Intensive, TATE Modern, London; IdeasCity Arles, New Museum, New York, in collaboration with LUMA Foundation, Arles; Curatorial Intensive Accra, Independent Curators International, Accra, among others. And received grants from the Hyundai TATE Research Centre: Transnational, London, the Calouste Gulbenkian Foundation, Lisbon, and others. 
Bruno is an alumnus of De Appel's Curatorial Programme, Amsterdam, the Netherlands (2018/19). Holds a Master's degree from the Mendrisio Academy of Architecture, Switzerland, and a Bachelor from the Faculty of Architecture of the University of Oporto, Portugal.