17.11.15 – 20.12.15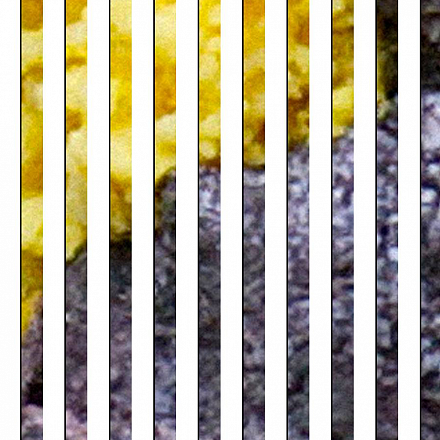 Call for submissions: Augmentation
Call for submissions for Augmentation: the second volume of a two-part publication initiated and published by current participants of the Jan van Eyck Academie.
Each volume is comprised of contributions selected through an open call. Text and image submissions are open to anyone from any field. 
If compression was the means, augmentation is the presumed ends. Augmentation is the automated process by which we move towards higher states. Through augmentation we extend ourselves and proceed into more advanced levels of being. Augmentation generates accelerated movements, while we bounce between renewal through progress and the capacity to comprehend change. 

Here we refer to augmentation as it applies to modes of publishing, the perpetual circulation of images and the radical ways in which the notion of representation is thereby altered. The self, extended through the screen, performs the act of living in a process without an end; a self referential perpetuation for its own sake. Forget the jack-of-all-trades, the standard is ultimate all-around mastery. Accessoires have become attachments. We attach ourselves to the central database and are granted access based on our proximity to its core. Suspended within this framework of infinite expansion, the tools of self representation mirror the overriding infrastructures of control. We recognise its influence in excessive production, in the excess of time. 
Augmentation makes us think of the temporality inherent in the competition for world championship rankings. It is in celebrity shows from ten years ago still being watched on Youtube. Hashtag habits: the semi-fictional process of maximising resolution. High definition bodies magically take form within pixelated clouds. Zoom in on it and multiply. Beyond the infinite. To infinity… and beyond. All this and heaven, too.
We invite both writing and image submissions relevant to the theme of Augmentation. Writing can be in the form of essays, criticism, reviews, fiction, poetry, and other imaginative responses. Images are welcome from all disciplines and can be singles or series, video stills, documentation of works/installation, memes, etc. Submissions can be produced either collaboratively or individually. For longer texts please send a 500-word abstract as well as estimated length of final text. The deadline for submission is December 20th.
Please send your submissions to  opencall@twotimesone.com
For more frequent updates find Two Times One on Facebook or on the website twotimesone.com  
Editorial and design team:
Golnar Abbasi
Beny Wagner
Christophe Clarijs
Teresa Cos
Alina Schmuch
Ruben Castro