29.05.15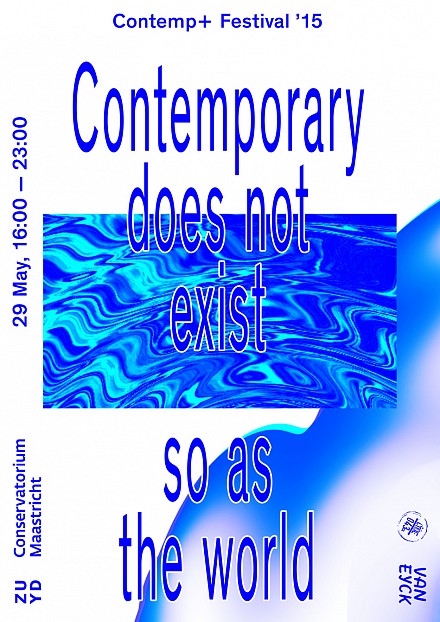 Contemp+ Festival
Contemp+ Festival is an exciting event that features participants of the Jan van Eyck Academy and contemporary composers of the Maastricht Academie of Music.
This festival hosts innovative collaborations between students and participants of these neighboring institutes including original compositions, visuals, electronic music, installations with live music and much more. Furthermore you can listen to various live music performances of contemporary and classical music at both the Conservatory as well as the Van Eyck cafe.
Come and experience art and music that crosses borders!
Join us on the 29th of May from 16:00- 23:00 for the Contemp+ Festival at the Jan van Eyck Academy and the Maastricht Conservatorium.
With Van Eyck participants: Padraic Moore, Stefan Peters, Yu-Yeon Cho, Daria Kiseleva.
programme:
http://www.contemplus.nl/